Improve your game, round after round. With over 40K golf courses pre-loaded and continuously updated, the TomTom Golfer 2 GPS Watch shows you the best approach every time. It boasts automatic shot detection, showing your distance potential and post-game analysis on the MySports app, plus distances and visualisations of the green and hazards along the way. Now you can drive your game to the next level with the ultimate combination of style and performance.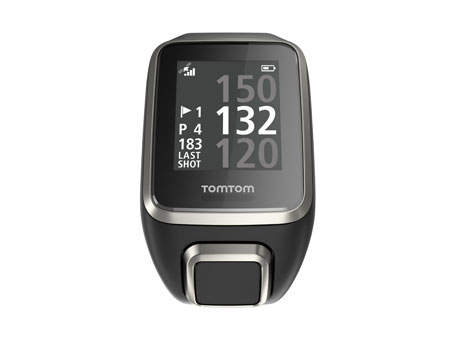 SMART SHOT DETECTION
Automatically detects and records your shots to give insights about your game.
ULTIMATE ROUND
Combines your best holes to reveal your best potential round

SHOT HISTORY ANALYSIS
Review every shot you played and find new ways to improve.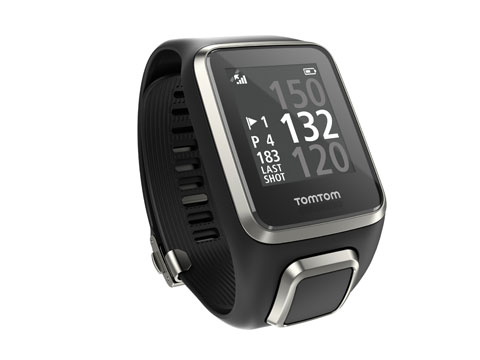 HAZARDS
See precise distances to front and back of the individual hazards along the fairway.

GREEN DISTANCES
Precise distances to front, centre and back of green.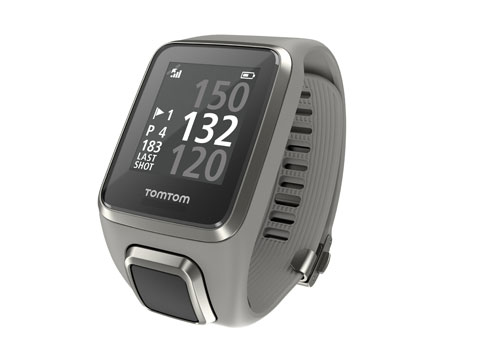 AUTOMATIC SCORECARD
Track your score and categorise shots without taking your eye off the game.

OVER 40,000 COURSES
Preloaded course data from 40,000 international courses.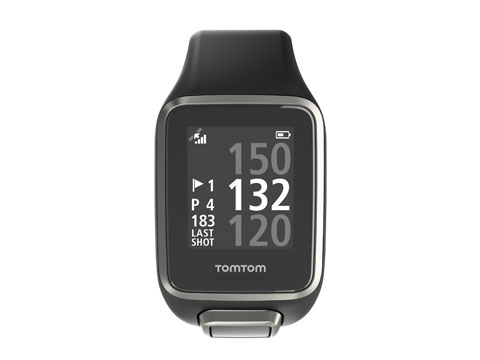 DAILY COURSE UPDATES
Receive course updates wirelessly from your smartphone.

ROUND TRACKING
Keep track of the score, distance, and time for your round.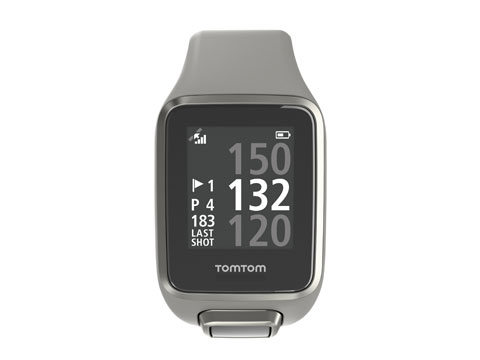 WIRELESS SYNCING
Sync your session wirelessly on TomTom MySports app.

ONE-BUTTON CONTROL
Navigate easily through menus.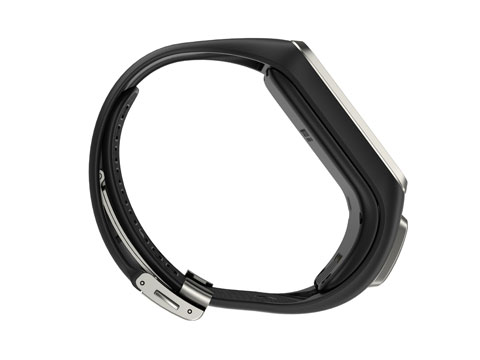 WATER-RESISTANT TO 40M
Play your game in all weather conditions.

PERFECT FIT
Select large or small straps to ensure the perfect fit for your wrist.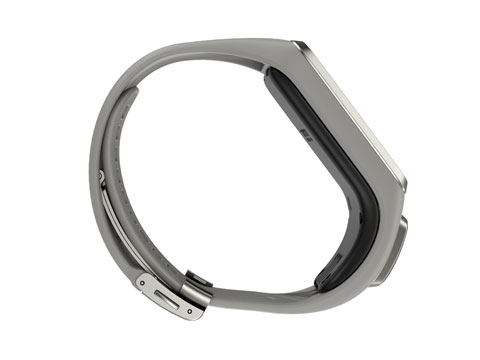 ULTRA-SLIM DESIGN
Play with a lightweight watch designed for golfers.