Find a lucky '10' ball in your pack and win up to
£10,000
PLUS other great prizes including:
a 10 night 5-star golfing holiday for two in the Algarve, courtesy of Your Golf Travel;
10,000 FREE balls;
plus many more prizes!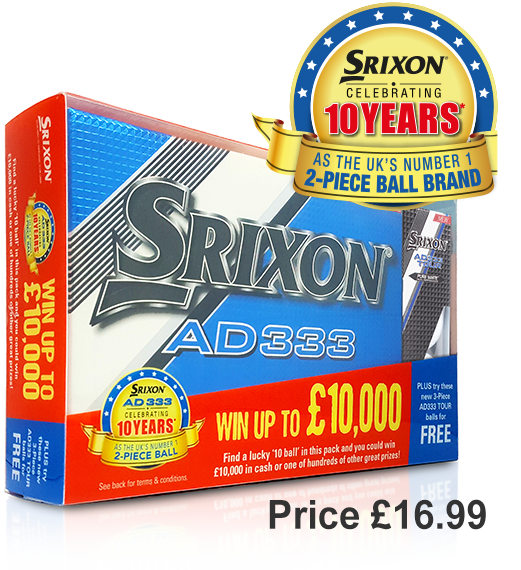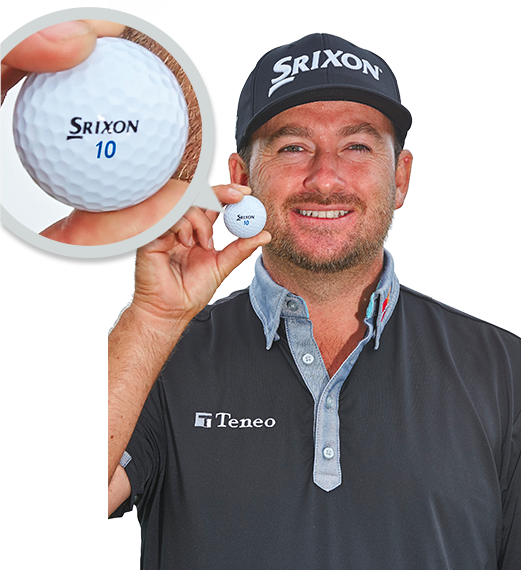 For the last decade, the Srixon AD333 has reigned supreme as UK's top-selling 2-piace ball. To celebrate Srixon has hidden lucky '10' balls in promotional dozen-packs of AD333s. Find one and you can WIN fantastic prizes, from free balls to as cash prize of £10,000!
Buy a pack on our website now! Go online to www.srixon10.co.uk for full details including a full list of prizes, instructions on how to claim and terms and conditions. Claims by 31/12/16.
*Sports Marketing Surveys Inc. & Golf Datatech Retail Audits, based on total sales over June 2006 to June 2016.