Rory McIlroy handed European Tour special exemption to play in Final Series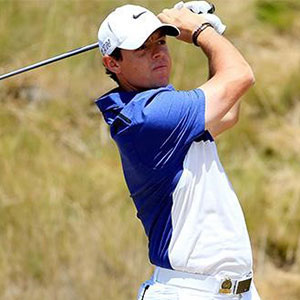 In a move which is sure to bring with it much controversy, Rory McIlroy has been given an exemption by the European Tour so he can play in the lucrative end-of-season Final Series.
The Northern Irishman has had a disorganised season fragmented by an ankle injury that has kept him away from the field of play for quite some time – forcing him to opt of out of some of the 13 events needed to remain in the Race to Dubai despite currently leading the rankings.
McIlroy withdrew from the Scottish Open, the Open and the WGC-Bridgestone Invitational – all of which would have counted towards his qualifying tally.
However, after holding talks with the European Tour, it has now been agreed that McIlroy will compete in three further events to bring his tally to 12, with officials using their discretion to ensure their star draw is not absent from the big show.
Chief Executive Keith Pelley said: "These are exceptional circumstances and I have taken this situation and the resulting decision very seriously.
"I have spent the last two weeks examining every angle and every possible solution and I have spoken with Rory and his team, as well as independent medical advisers and some prominent players.
"After reviewing and discussing all the medical reports and recommendations from orthopaedic surgeon Dr Andrew Adair, physiotherapist Dr Steve McGregor and our chief of medical staff Dr Roger Hawkes - while at the same time recognising that Rory is a world golfer with global commitments - I am convinced that he could not commit to any further tournament participation without risking further injury and persistent weakness to the ankle in the future.
"Therefore, after lengthy discussions, I have given him approval to play a minimum of 12 European Tour events this year."
The Final Series begins with the Turkish Airlines Open at the tail end of October, before taking in the WGC-Champions event and the BMW Masters in China, with the climax coming at the Tour Championship in Dubai in November.
To many this comes as no surprise at all. European Tour officials have taken the obvious decision by offering dispensation to McIlroy in order to protect both their short and long-term investments.
Do you agree with this decision? Let us know by sharing this article and voicing your opinions on all things golf related.
Latest News
OG News: Jarrod Lyle confirms he's in "palliative care"

The golf world, and many out of it, have been left rocked by the news that Jarrod Lyle is going into palliative care after claiming he is "no longer able to fight."
Read more

OG News: Two events left for McDowell to secure PGA Tour card

Graeme McDowell will have just two events to secure a PGA Tour card which would enable him to play in the United States next year after failing to qualify for next week's USPGA Championship in Missouri.
Read more

OG News: Leona & Lisa Maguire sign deals with Puma Golf

PUMA Golf a leader in golf apparel, footwear and accessories are pleased to announce the signing of sisters Leona & Lisa Maguire with immediate effect.
Read more
club.news.more
Latest Videos
Video: Callaway Chrome Soft & Chrome Soft X

Chrome Soft Golf Balls combine Tour-proven performance with unparalleled feel and exceptional mis-hit forgiveness. Everything about the ball that changed the ball is better because of the innovation at every layer, starting with Callaway's groundbreaking new Graphene Dual SoftFast.
Read more

Video: Cobra Golf KING F8 Iron Tech

KING® F8 Variable and ONE Length™ irons are equipped with COBRA CONNECT™. Automatic shot tracking technology Powered By Arccos™.
Read more

Video: Octagon

The driver face is outdated. TaylorMade thinks its found the solution and sat down with five of its biggest players to see their reactions as the most twisted driver innovation is revealed. Are you ready to see?
Read more
club.news.more