Rory McIlroy delivers early Christmas present to Blackpool golfer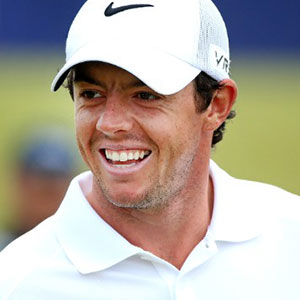 It looks like Christmas has come early this year for one Blackpool golfer after he golf the surprise of his life thanks a very generous offer from Rory McIlroy.
The four-time major winner struck up an impromptu conversation with Barry Edwards, a 40-year-old self-employed builder, and agreed to send him a new Nike driver.
So what happened? Apparently Edwards, who lives on the north side of Blackpool, started a Facebook conversation with the Rory, never thinking the golfer would respond – and definitely not thinking he'd be gifted with a prize club.
McIlroy has a 960,000 followers on social media and occasionally logs on to whittle away the time between traveling, playing and speaking to one press office or another. However, when he logged on this time he spotted a rather cheeky tongue-in-cheek request from Barry, in which he asks the Northern Irishman if he had a spare driver lying around.
Somewhat paraphrased, the conversation between the two went something like this:
Barry: "I still need a new driver. Any chance of one of your old NIKE ones, fella?"
Rory: "Sure. I'll send you a NIKE covert driver. Served me well. Message me your address and my team will ship it to you."
Barry: "Seriously? I was joking – lol. But would be very, very grateful. I have had mine about eight years now and it's getting really tired."
Rory:"No joke. Message me and I'll have one shipped. Can't guarantee 320-yard drives though!"
Barry is, unsurprisingly, very excited about receiving this early Christmas present, and the fact it was such as shock makes it all the sweeter.
* Thanks to Blackpool Gazette for sharing this story.
Latest News
OG News: Jarrod Lyle confirms he's in "palliative care"

The golf world, and many out of it, have been left rocked by the news that Jarrod Lyle is going into palliative care after claiming he is "no longer able to fight."
Read more

OG News: Two events left for McDowell to secure PGA Tour card

Graeme McDowell will have just two events to secure a PGA Tour card which would enable him to play in the United States next year after failing to qualify for next week's USPGA Championship in Missouri.
Read more

OG News: Leona & Lisa Maguire sign deals with Puma Golf

PUMA Golf a leader in golf apparel, footwear and accessories are pleased to announce the signing of sisters Leona & Lisa Maguire with immediate effect.
Read more
club.news.more
Latest Videos
Video: Callaway Chrome Soft & Chrome Soft X

Chrome Soft Golf Balls combine Tour-proven performance with unparalleled feel and exceptional mis-hit forgiveness. Everything about the ball that changed the ball is better because of the innovation at every layer, starting with Callaway's groundbreaking new Graphene Dual SoftFast.
Read more

Video: Cobra Golf KING F8 Iron Tech

KING® F8 Variable and ONE Length™ irons are equipped with COBRA CONNECT™. Automatic shot tracking technology Powered By Arccos™.
Read more

Video: Octagon

The driver face is outdated. TaylorMade thinks its found the solution and sat down with five of its biggest players to see their reactions as the most twisted driver innovation is revealed. Are you ready to see?
Read more
club.news.more