It's time to Engage: New Nike Golf Engage Wedges are coming to OnlineGolf
Engage your mind and your game with these awesome new wedges from Nike Golf. With a Tour authentic, un-chromed finish that cuts glare and increases roughness, the Nike Golf Engage Wedges provide performance and control to lower your scores.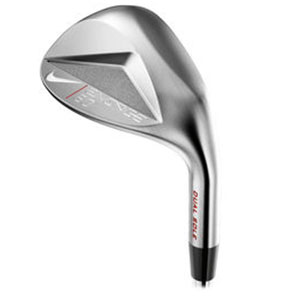 And for golfers looking for that little extra spin – yep that's pretty much all of us – these wedges will rust over time, thus increasing surface roughness.
Here's a look at the variations of Nike Golf Engage Wedges available at OnlineGolf:
Nike Golf Engage Wedge Dual Sole
The Nike Golf Engage Dual Sole Wedge features a high performance Dual Sole grind at the sole of the club. This versatile grind is inspired by none other than Tiger Woods and offers two distinct sole surface for the widest array of shots from a wide variety of lies. No matter the lies you find your golf ball, this brilliant sole design will help you hit it closer than you could ever imagine.
Nike Golf Engage Wedge Square Sole
Designed primarily to be played with a squared up clubface, this brilliant wedge features a square sole design. The 54 and 56 degree wedges feature a leading edge bevel inspired by Tiger Woods for added versatility. The 58 and 60 degree wedges feature moderate heel relief for open face shots.
Nike Golf Engage Wedge Toe Sweep
Featuring a second generation Toe Sweep grind, the Nike Golf Engage Toe Sweep Wedge offers performance from a variety of lies. The Toe Sweep design maintains its superior performance from sand and rough while offering versatility on tight lies. It has a wide toe and narrow heel to allow the club to be laid open at address and stay open at impact, perfect for executing flop shots. The Toe Sweep has already racked up victories on tour by Rory McIlroy and Michelle Wie.
Nike Golf Engage Dual Sole Wedge Design
Designed for the highest levels of spin, the Nike Golf Engage Dual Sole Wedge features aggressive machined X3X grooves that deliver maximum USGA legal spin on full shots, For enhanced spin on shorter shots and around the green, the face features a new tour Garnet Blast that is 400% rougher.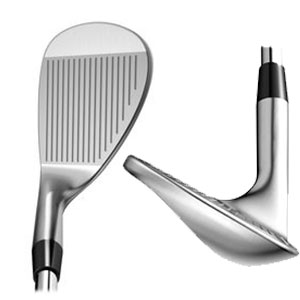 For consistent turf interaction in all conditions, the Engage wedge has a modern muscle design to centralise the centre of gravity. To ensure you receive this superb wedge in a non oxidised condition it is finished with a seal coating.
The Nike Golf Engage Wedges launch at OnlineGolf on the 29th May so be sure to pre-order today or snap them up when they're available.
Latest News
OG News: Jarrod Lyle confirms he's in "palliative care"

The golf world, and many out of it, have been left rocked by the news that Jarrod Lyle is going into palliative care after claiming he is "no longer able to fight."
Read more

OG News: Two events left for McDowell to secure PGA Tour card

Graeme McDowell will have just two events to secure a PGA Tour card which would enable him to play in the United States next year after failing to qualify for next week's USPGA Championship in Missouri.
Read more

OG News: Leona & Lisa Maguire sign deals with Puma Golf

PUMA Golf a leader in golf apparel, footwear and accessories are pleased to announce the signing of sisters Leona & Lisa Maguire with immediate effect.
Read more
club.news.more
Latest Videos
Video: Callaway Chrome Soft & Chrome Soft X

Chrome Soft Golf Balls combine Tour-proven performance with unparalleled feel and exceptional mis-hit forgiveness. Everything about the ball that changed the ball is better because of the innovation at every layer, starting with Callaway's groundbreaking new Graphene Dual SoftFast.
Read more

Video: Cobra Golf KING F8 Iron Tech

KING® F8 Variable and ONE Length™ irons are equipped with COBRA CONNECT™. Automatic shot tracking technology Powered By Arccos™.
Read more

Video: Octagon

The driver face is outdated. TaylorMade thinks its found the solution and sat down with five of its biggest players to see their reactions as the most twisted driver innovation is revealed. Are you ready to see?
Read more
club.news.more