All Hail the KING
Cobra Golf. is set for a coronation of the highest order as it introduce the new KING LTD Driver.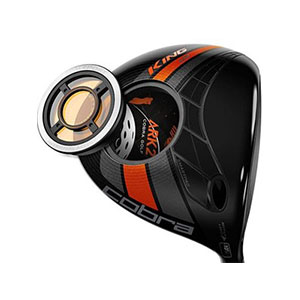 Featuring an awesome new SpacePort design which allows players a crystal clear look into the internal workings of the club head, the new KING LTD has been specially crafted with the help of the Centre for the Advancement of Science in Space (CASIS) and a materials science research study that took place on the International Space Station.
Further, the SpacePort design in the sole of the KING LTD was actually inspired by the Space Station's observation platform!
The SpacePort, which consists of a 16g Aerospace grade aluminium dual-purpose translucent weight, is held in place by a rather unique Spiralock thread technology that is able stand up to the abuse of any golfers' swing without ever loosening. Not even an inch.
When the port is removed, golfers are able to peek into the interior of the clubhead and view a variety of technologies including the 811 Titanium E9 face, the low CG hosel and carbon fibre crown.
The combination of lightweight crown (because a king has to have a crown!) and 28g of total weight in and around the SpacePort allowed Cobra Golf engineers to position the CG in an ultra-low and deep part of the clubhead for improved launch and spin conditions. The port also makes exact swing-weight tuning possible through the use of a 0-12g Tungsten weight.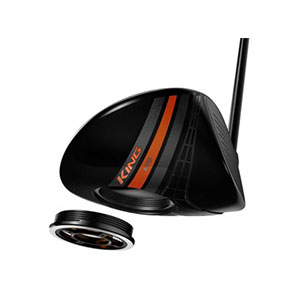 "The KING COBRA franchise is synonymous with the brands' heritage. Now, the new KING LTD driver is the next generation of product under the KING COBRA name, building upon the legacy created by COBRA Founder, Tom Crow, in 1990," explained Tom Olsavsky, VP Research & Development COBRA Golf.
"We knew that if we were going to reintroduce the KING Cobra it had to be something much more advanced and special, incorporating innovative technologies that would only surpass its' legacy. And we are confident we did that with the KING LTD driver; it is truly game-changing for golfers and fit for a KING."
The King will be making its triumphant return to OnlineGolf soon, so keep checking back for updates on this exciting driver.
Latest News
OG News: Jarrod Lyle confirms he's in "palliative care"

The golf world, and many out of it, have been left rocked by the news that Jarrod Lyle is going into palliative care after claiming he is "no longer able to fight."
Read more

OG News: Two events left for McDowell to secure PGA Tour card

Graeme McDowell will have just two events to secure a PGA Tour card which would enable him to play in the United States next year after failing to qualify for next week's USPGA Championship in Missouri.
Read more

OG News: Leona & Lisa Maguire sign deals with Puma Golf

PUMA Golf a leader in golf apparel, footwear and accessories are pleased to announce the signing of sisters Leona & Lisa Maguire with immediate effect.
Read more
club.news.more
Latest Videos
Video: Callaway Chrome Soft & Chrome Soft X

Chrome Soft Golf Balls combine Tour-proven performance with unparalleled feel and exceptional mis-hit forgiveness. Everything about the ball that changed the ball is better because of the innovation at every layer, starting with Callaway's groundbreaking new Graphene Dual SoftFast.
Read more

Video: Cobra Golf KING F8 Iron Tech

KING® F8 Variable and ONE Length™ irons are equipped with COBRA CONNECT™. Automatic shot tracking technology Powered By Arccos™.
Read more

Video: Octagon

The driver face is outdated. TaylorMade thinks its found the solution and sat down with five of its biggest players to see their reactions as the most twisted driver innovation is revealed. Are you ready to see?
Read more
club.news.more