Big Bertha Alpha 816 Double Black Diamond Driver
The Callaway Big Bertha Alpha 816 Double Black Diamond Driver delivers extreme distance for better players,featuring a deeper face, next gen R•MOTO Face, and Dual Distance Chambers with the Gravity Core for optimized ball speed and shot-shaping. Available September 18th.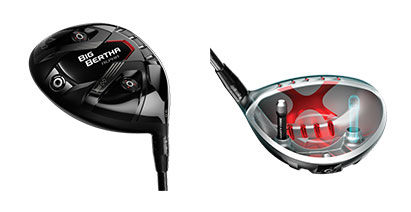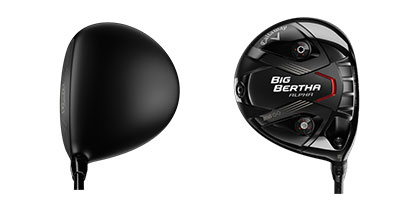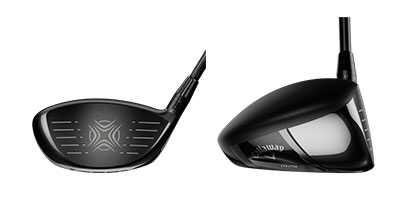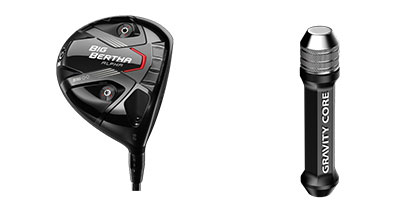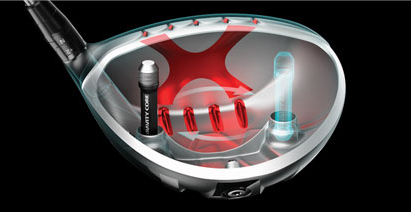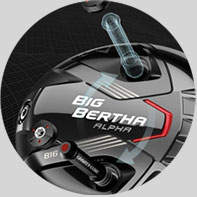 Extreme Distance From Dual Distance Chambers
Select the left or right chamber for natural or draw ball flight with greater control, and then set the Gravity Core up and down to achieve the perfect contact and maximum ball speeds on every shot. It's the ultimate combination of extreme distance and shot-shaping control for experienced players.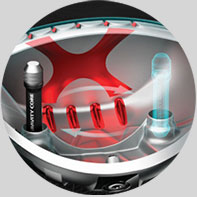 Ball Speed From Next Gen R•MOTO Technology
Get every last yard out of your driver by gaining more speed with next-generation R•MOTO Technology. It provides the structure for a thinner face, leading to high ball speeds on center hits and off-center hits too. A true-game-changer and sure fire way to conquer all opponents.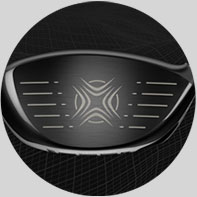 A Deeper Face, and a Low Center of Gravity
The best players want a deeper face, traditional shape and low center of gravity to reduce spin with just the right amount of forgiveness and workability – exactly what this driver offers. Shape of crown, open face angle and matte black finish to suit all players when they're standing over the ball.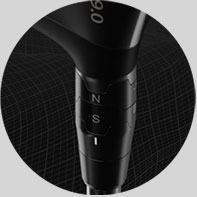 OptiFit
Adjustability
Tune the driver to the settings you want to play with Callaway's brilliant 8-way adjustability. Add loft, reduce loft or adjust the lie angle to fit your swing and never worry about having to make club tweaks halfway through a round. Perfect adjustability for how you play the game.