Quirky Novelty Gifts & Useful Accessories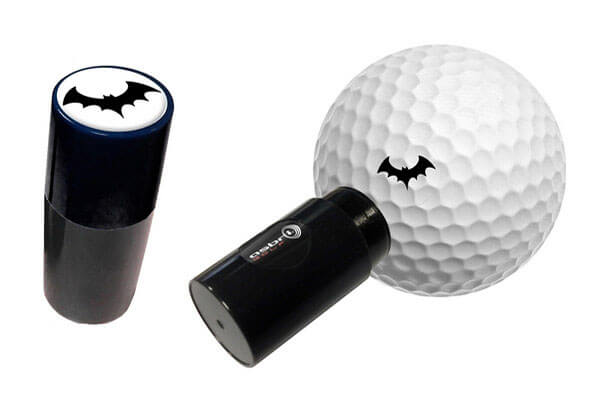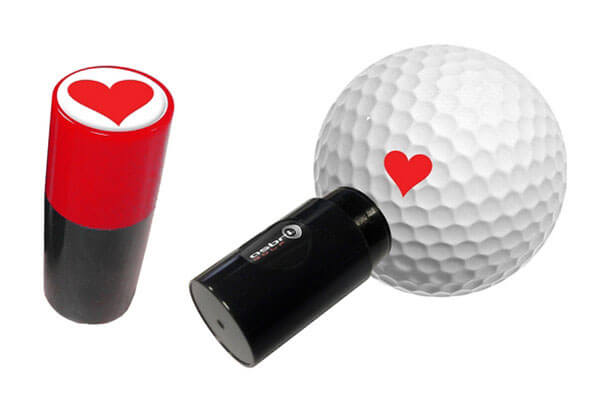 Choose between a happy smiley face, a scary skull, an eerie bat or a romantic heart for marking golf balls and making them easy to identify on the course. The Asbri Golf Ball Stamper uses long lasting, fast drying ink to get golfers teeing off in no time after the last shot. Small, quick, fun and convenient - a staple in every golf bag!
"Really simple to use, small enough to carry in your bag." - Louise
Odyssey Poker Chip Ball Markers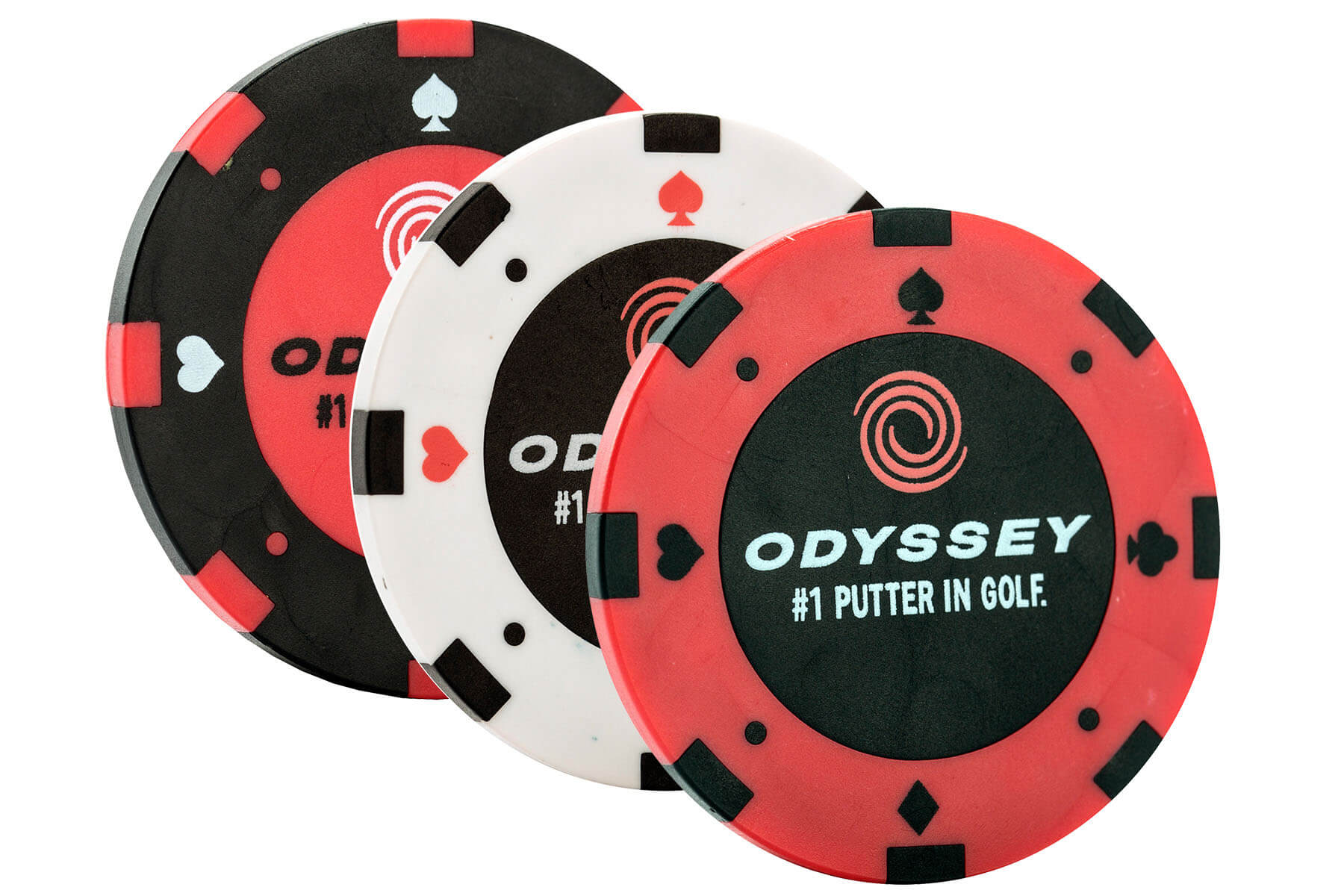 No more bets, please! Golfers will stand out from the crowd on the course with the Odyssey Poker Chip Ball Markers. Whilst giving the real casino feeling they are also super useful, doubling up as a putting alignment when using the reverse side, to help sinking those putts.
"I like them overall because of the size and colour and thickness easy to find in your pocket and easy to see on the green." - Alan, Newport Gwent
Emoji Golf 6 Golf Ball Pack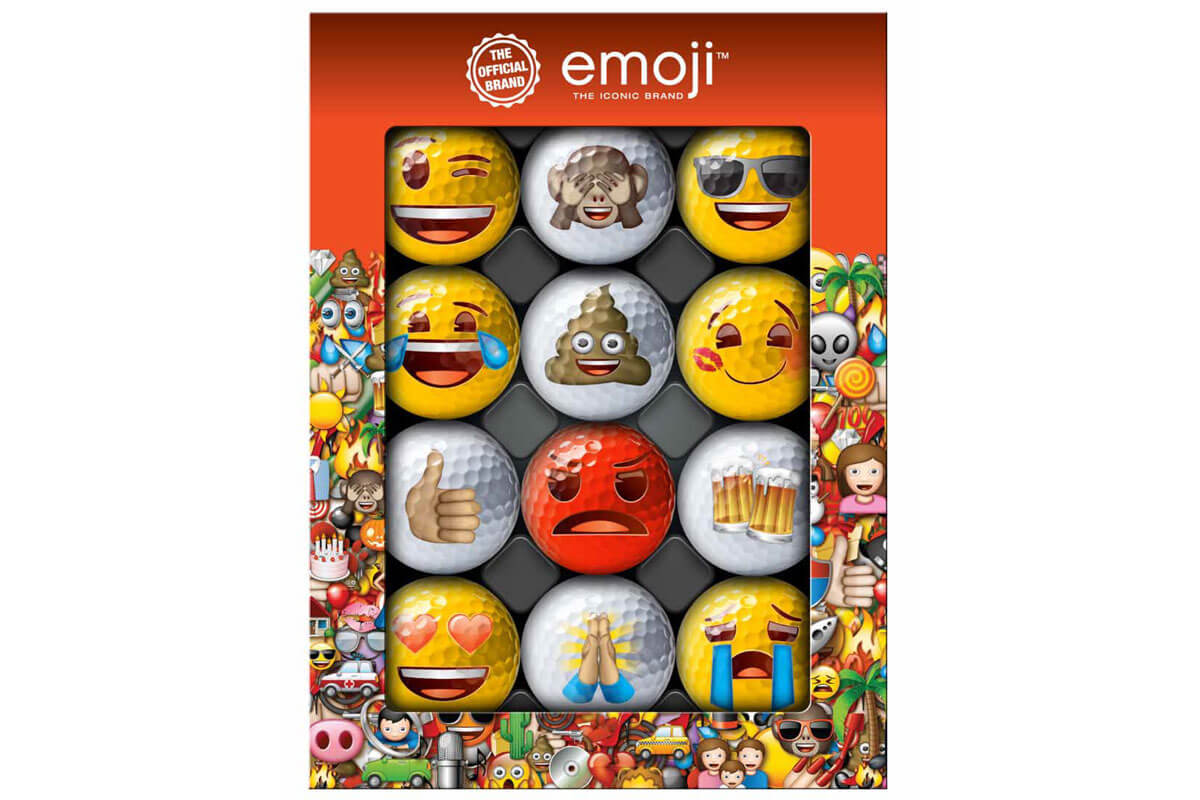 No straight faces remain with the Emoji Golf Balls! The golf balls with the iconic emojis are the funniest stocking filler we can think of, and will go down a treat under the tree. Easily spotted even in poor lighting conditions, they are perfect for winter golf, and come in a pretty gift box too, ideal for gift giving season!
"Great fun, went down very well at the society day! I know what i'll be getting the kids for Xmas ;-)" - Katherine
PGA Tour Real Leather Accessories and Scorecard Holder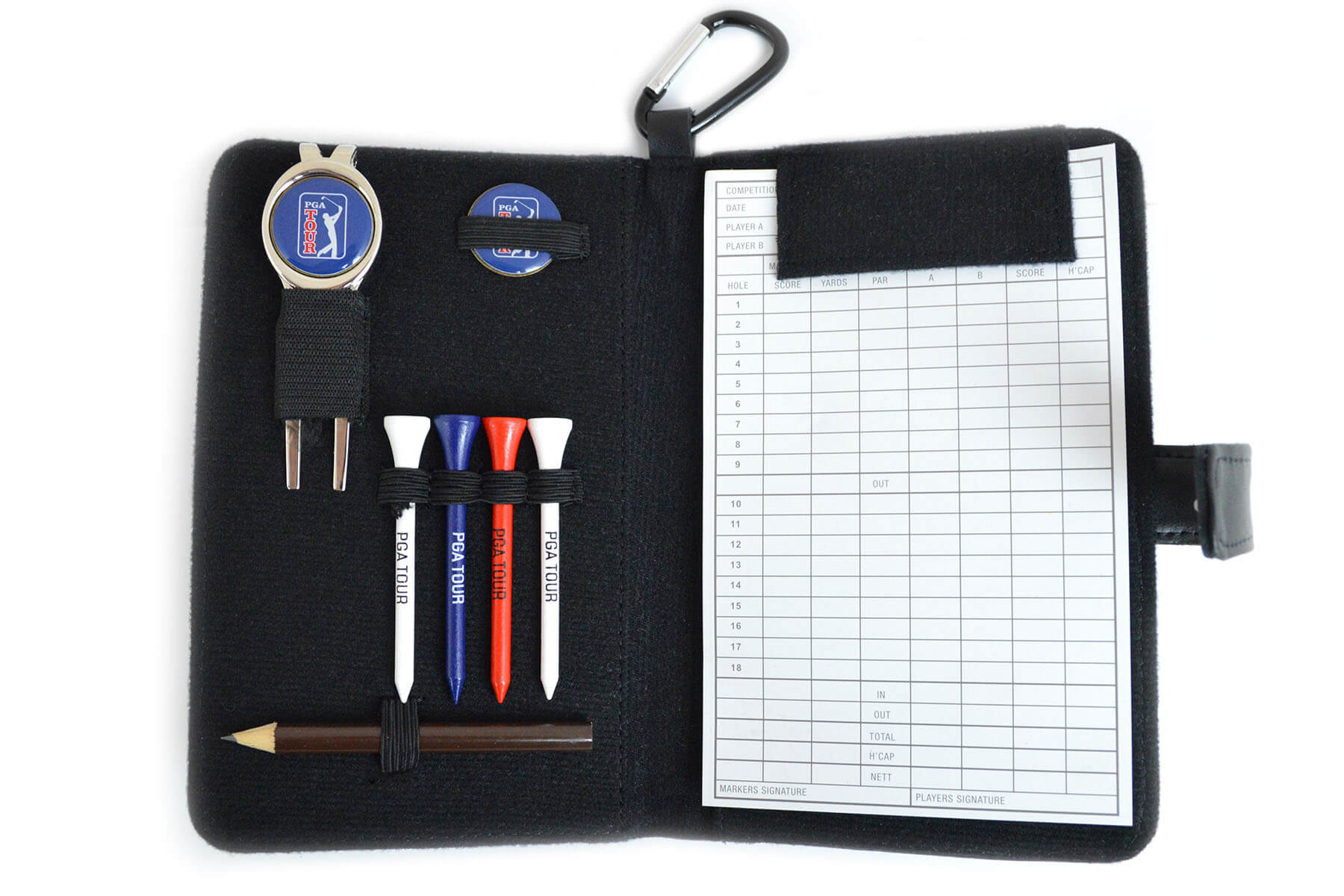 Smart looking and packed with golf accessories, the PGA Tour Scorecard Holder is a great organiser for the golfer that has it all. With a clip that attaches to bags and trolleys, scorecard, tees, ball marker and pivot tool are handy when needed. A classic and practical piece for golfing in style.
"Great quality looks good. Card fit's well. Love it." - Barbara, Nantwich
Longridge Golf Slippers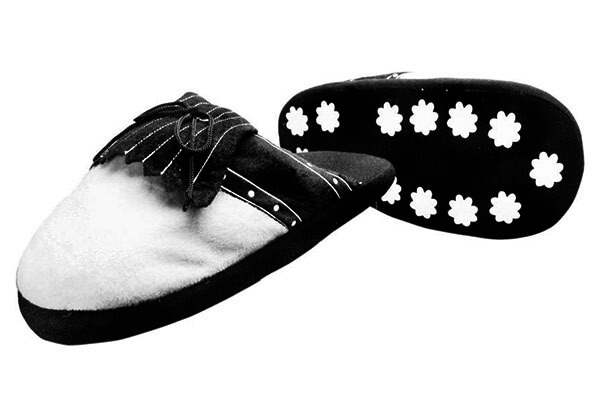 Golf style fans will without a doubt appreciate the Longridge Golf Slippers. Made to look like a traditional golf shoe with kiltie and spikes, they will add that extra bit of golf chic to leisurely outfits! A thick high density foam inner and an extra comfortable fleece fibre will keep golfers' feet cosy and warm all winter long...
Really comfortable and keep your feet warm in the colder months.
PuttOut Pressure Putt Training Aid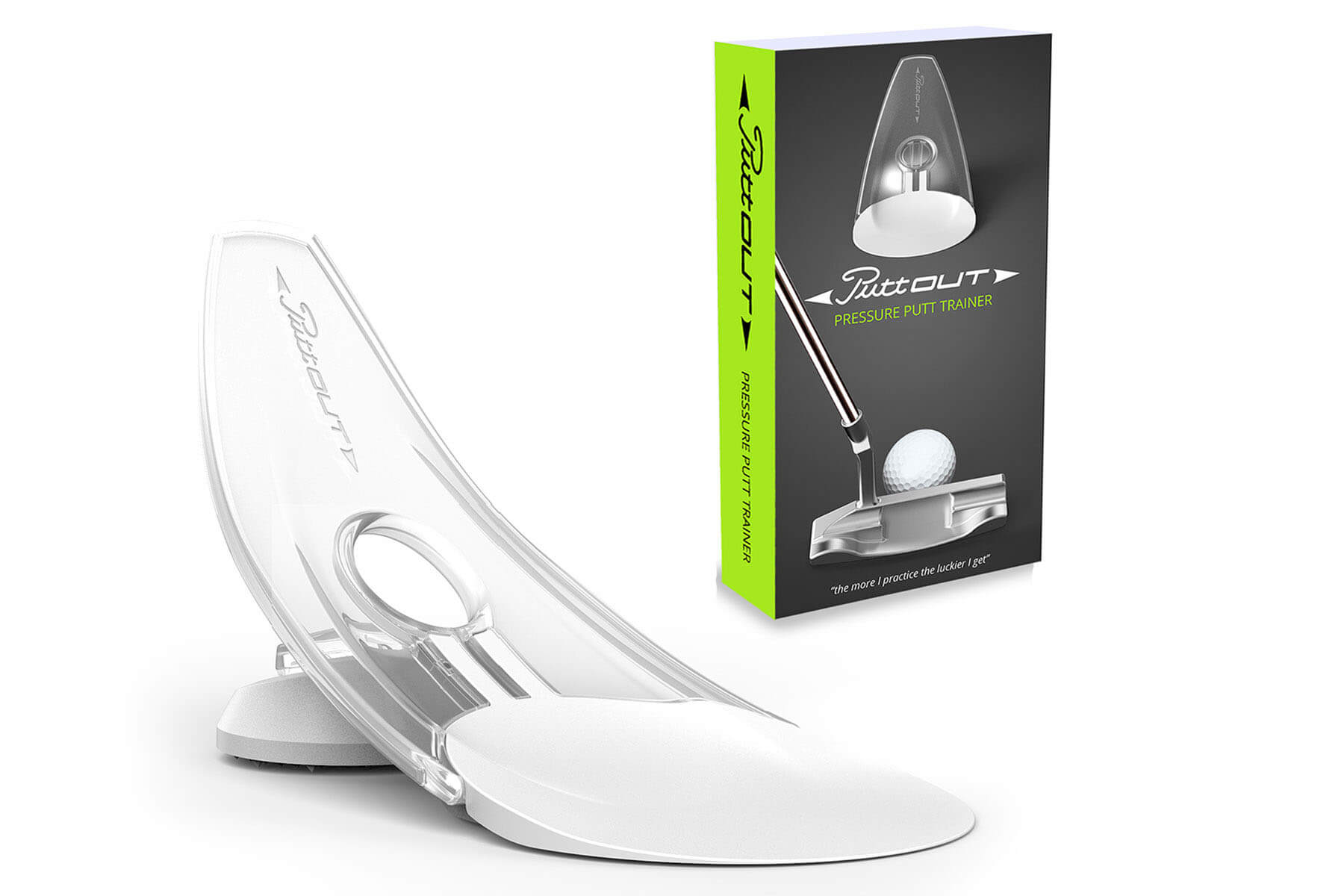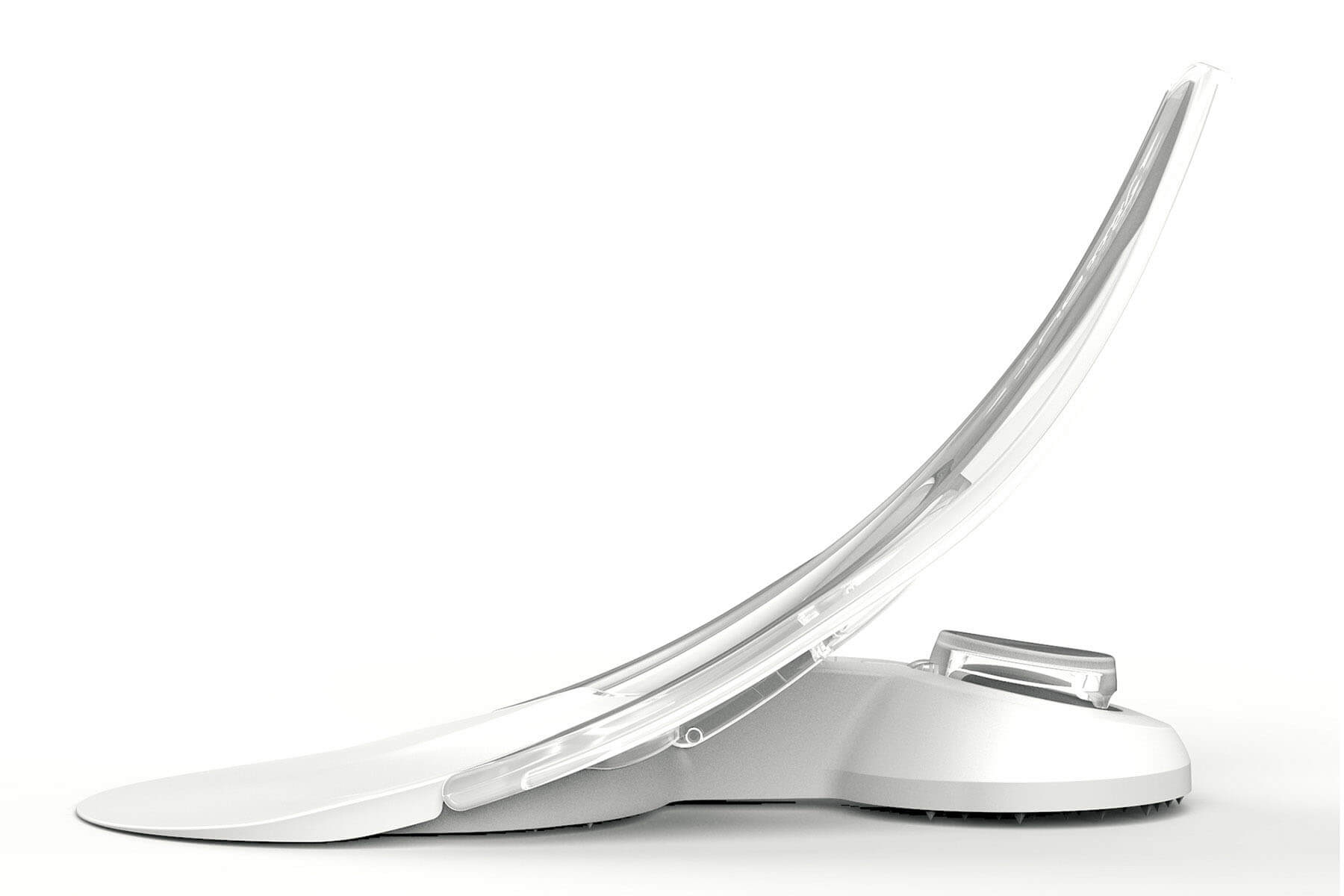 The PuttOUT Pressure Putt Training Aid is perfect for training putts in the comfort of your own home or on the go. Easy to fold up and super portable, you can even take it with you on travel or to the driving range. The scientifically designed parabolic curved trainer will help to improve aim and pace, and customers love it for being addictive fun!
"It really works! It increases your focus." - David, Sheringham
TaylorMade STAR WARS Small Gift Box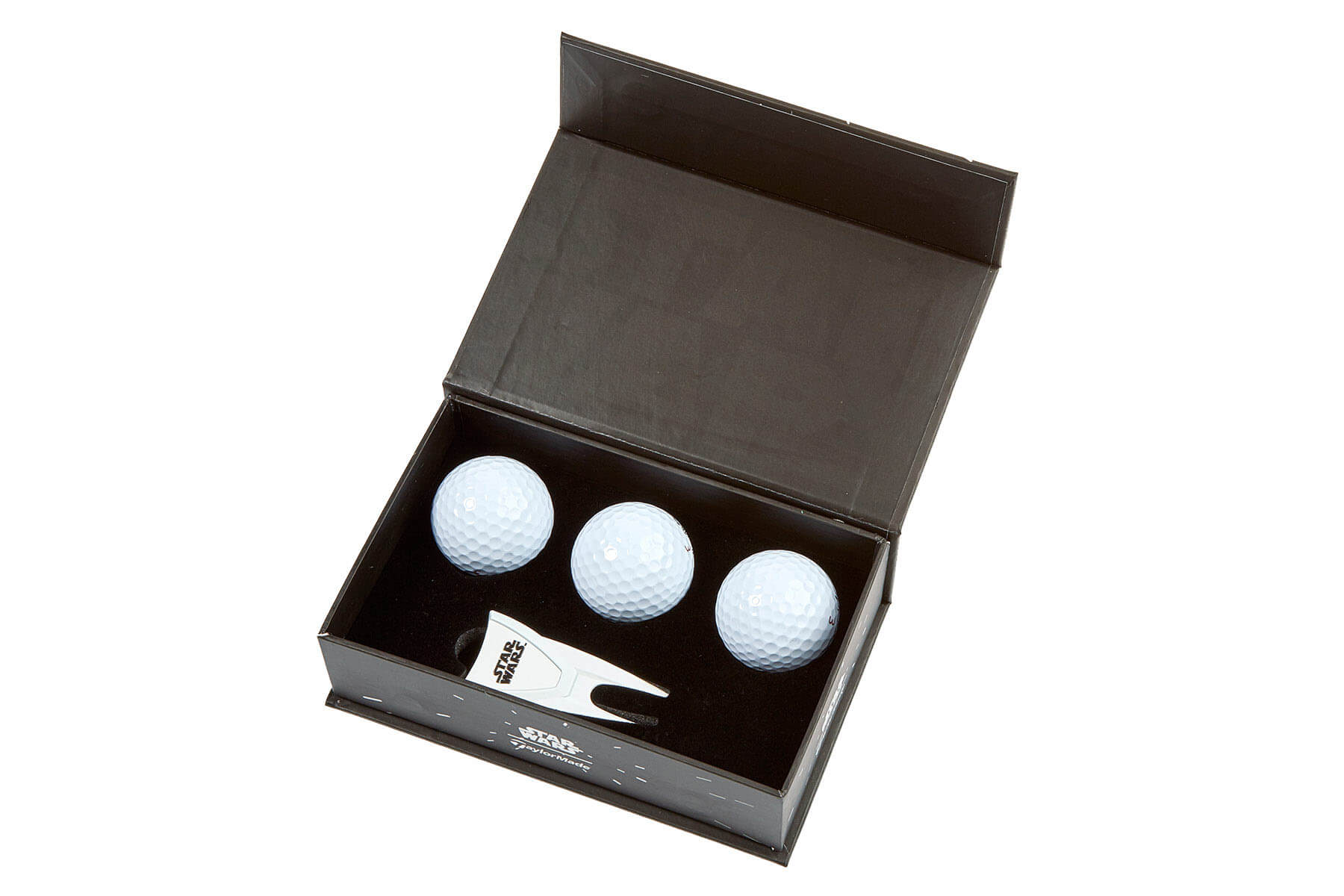 With the new movie coming out this Christmas, it's the perfect time to gift STAR WARS themed treats. Golf loving Jedis will be over the moon receiving this exclusive STAR WARS set by TaylorMade. The set includes 3 Burner Soft golf balls and an ergonomic STAR WARS branded divot tool with magnetic marker in a chic gift box.
For the Force on the Course
Daphnes Gopher Head Cover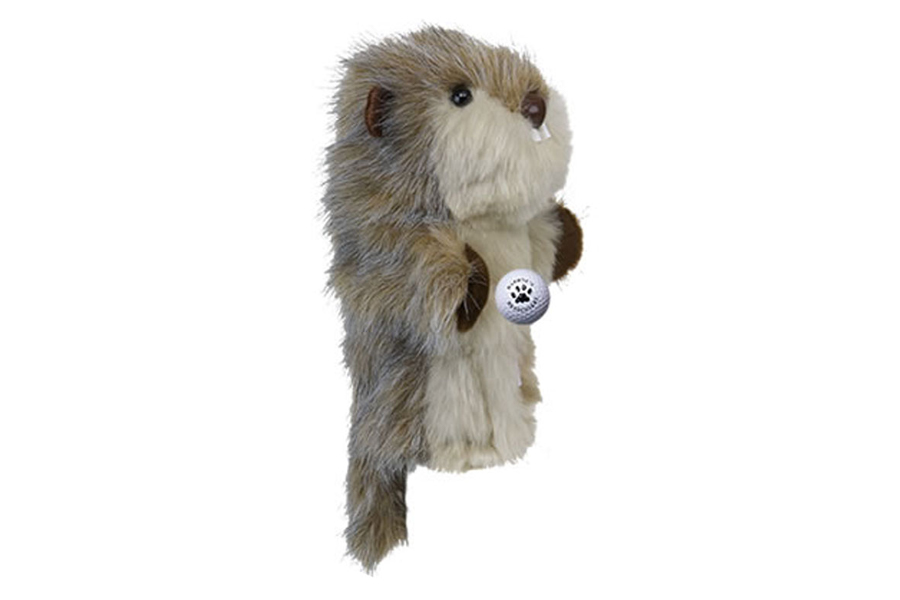 Daphne's Head Covers are a great gift for the animal loving golfer. The fluffy designs are not only super cute and fun, but premium quality fabrics, fully lined and elasticised for maximum protection of your clubs. Choose from various furry friends, our favourite is the cheeky gopher!
"Well made, lovely material. Quality!" - Mick, Leigh
Latest News
OG News: Jarrod Lyle confirms he's in "palliative care"

The golf world, and many out of it, have been left rocked by the news that Jarrod Lyle is going into palliative care after claiming he is "no longer able to fight."
Read more

OG News: Two events left for McDowell to secure PGA Tour card

Graeme McDowell will have just two events to secure a PGA Tour card which would enable him to play in the United States next year after failing to qualify for next week's USPGA Championship in Missouri.
Read more

OG News: Leona & Lisa Maguire sign deals with Puma Golf

PUMA Golf a leader in golf apparel, footwear and accessories are pleased to announce the signing of sisters Leona & Lisa Maguire with immediate effect.
Read more
club.news.more
Latest Videos
Video: Callaway Chrome Soft & Chrome Soft X

Chrome Soft Golf Balls combine Tour-proven performance with unparalleled feel and exceptional mis-hit forgiveness. Everything about the ball that changed the ball is better because of the innovation at every layer, starting with Callaway's groundbreaking new Graphene Dual SoftFast.
Read more

Video: Cobra Golf KING F8 Iron Tech

KING® F8 Variable and ONE Length™ irons are equipped with COBRA CONNECT™. Automatic shot tracking technology Powered By Arccos™.
Read more

Video: Octagon

The driver face is outdated. TaylorMade thinks its found the solution and sat down with five of its biggest players to see their reactions as the most twisted driver innovation is revealed. Are you ready to see?
Read more
club.news.more