An Interview with…


Brian Ward, secretary of the Golf Society of Great Britain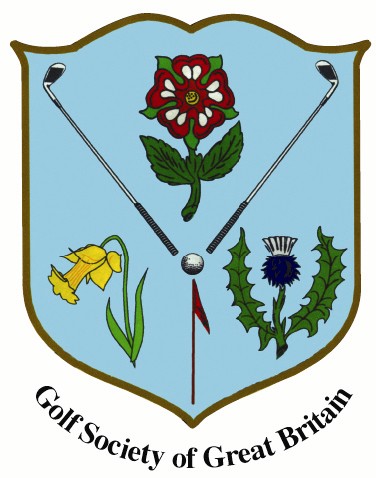 The Golf Society of Great Britain (GSGB) is a non-profit organisation founded in 1955 with the aim of promoting interest in the game. It has more than 750 members and runs events all over England, Scotland and Wales, as well as organising overseas tours.

We spoke to Brian Ward, secretary of the GSGB to learn about his role and the state of golf in the UK.
1. What are some of your standard day-to-day duties with The Golf Society of Great Britain?
My day to day duties are similar to that of a golf club Secretary i.e. updating membership details, accounts and enquiries, speaking to our participating clubs to book and arrange details for our events, dealing with subscriptions, preparation work for committee meetings and liaising with the golf clubs that host the Junior Masters events.

2. The society's work with junior golf players must be really rewarding. How do you think golfing can help a child's development?
Golf etiquette is a great way for kids to learn self discipline, honesty and respect for others which will hopefully benefit them throughout their adult lives. Attracting children to the golf course is not as easy these days so anything we can do to encourage them is worthwhile. In recent years the GSGB have donated over £100,000 to under-14's golf either through sponsorship of the annual Junior Masters Series or through donations to Junior sections of individual clubs.

3. How would you advise someone interested in trying golf who is perhaps intimidated by a new sport?
I would advise them to give it a go as the health benefits are obvious and golfers are generally a pretty friendly bunch in my experience. The vast majority of golf clubs are very keen to help new people into the game. Many have introduced starter packs or beginners courses where anyone can go along and give it a try without having to spend much money upfront.

4. What is the most satisfying part of your job?
It's always satisfying to see our bigger events run smoothly with everyone enjoying themselves. Great courses and good organization can take you so far but unfortunately you can't do much about the weather, particularly as we book everything 18 months in advance.

5. What is the least satisfying part of your job?
It's always a disappointing when people you have got to know over many years stop playing through illness or injury. We have lost a couple of days to bad weather in recent years which is always frustrating for everyone concerned.

6. How has the golf industry helped to improve your professional skills?
I worked alongside our previous Secretary for 3 months which gave me a good understanding of what was required to do the job. You gain experience as you go and over the past nine years I've attended a few college courses as well as implementing a few useful ideas from friends who are either golf course managers or golf pros. Club Systems who provide our membership software and our active committee are also invaluable.

7. Do you play golf yourself and, if so, what do you think makes the sport so special?
I've played for over 40 years now, currently off 8, although I didn't play that much between the ages of 19 and 35 due to work, cricket, football and family commitments. Golf is special to me because you can play most of the best courses in the world (certainly the British ones) and follow in the footsteps of the great players just by paying a green fee. As a cricketer you couldn't arrange a game with your friends at Lords. Also, as a golfer you can play a competitive game with or against anyone, good or bad, because of the handicapping system.

8. How do you think the culture of UK golf changed in recent years?
Dress codes have become more relaxed on some courses, particularly the pay and play venues and many clubs have had to become more commercially aware as their membership numbers dropped. There appears to be many more golfers who enjoy playing different courses who are not prepared to join a club. This is understandable for those that have time pressures and don't see how club membership can provide value for money. The Golf Society of Great Britain members have to belong to a recognized club.

9. The Golf Society of Great Britain offers overseas tours. For people who haven't played the sport overseas, what can they expect out of these trips?
We usually offer two tours a year, one being in Europe or GB&I, the other long haul. A round of golf is played each day with a variety of competitions being organized such as pairs, singles and mixed stableford events. A couple of trips will sometimes be arranged for those that wish to see the local attractions. There are so many great overseas resorts to choose from and some of our recent destinations have included Belgium, South Africa, France, Mauritius, Tenerife and Sicily.


10. What do you think you would be doing in your career if it wasn't for golf?
I grew up on the family farm and still do a little bit there when needed. I'm also a golf course journalist with Top 100 Golf Courses and a member of the International Golf Travel Writers Association. Find out more about the Golf Society of Great Britain online.

Looking to begin playing golf and wondering where to start? Take a look at our wide range of clubs, equipment and accessories.
Latest News
OG News: Jarrod Lyle confirms he's in "palliative care"

The golf world, and many out of it, have been left rocked by the news that Jarrod Lyle is going into palliative care after claiming he is "no longer able to fight."
Read more

OG News: Two events left for McDowell to secure PGA Tour card

Graeme McDowell will have just two events to secure a PGA Tour card which would enable him to play in the United States next year after failing to qualify for next week's USPGA Championship in Missouri.
Read more

OG News: Leona & Lisa Maguire sign deals with Puma Golf

PUMA Golf a leader in golf apparel, footwear and accessories are pleased to announce the signing of sisters Leona & Lisa Maguire with immediate effect.
Read more
club.news.more
Latest Videos
Video: Callaway Chrome Soft & Chrome Soft X

Chrome Soft Golf Balls combine Tour-proven performance with unparalleled feel and exceptional mis-hit forgiveness. Everything about the ball that changed the ball is better because of the innovation at every layer, starting with Callaway's groundbreaking new Graphene Dual SoftFast.
Read more

Video: Cobra Golf KING F8 Iron Tech

KING® F8 Variable and ONE Length™ irons are equipped with COBRA CONNECT™. Automatic shot tracking technology Powered By Arccos™.
Read more

Video: Octagon

The driver face is outdated. TaylorMade thinks its found the solution and sat down with five of its biggest players to see their reactions as the most twisted driver innovation is revealed. Are you ready to see?
Read more
club.news.more