Pros advice
The OnlineGolf Buyers Guide to Golf Hybrids
Rescue woods or hybrids were designed to replace the harder to hit irons in a golf bag. Typical iron sets nowadays include a 5-PW (6 iron set), due to many golfers struggling to hit the 3 and 4 irons consistently. The solution to this problem and to fill the gap between the irons and fairwaywood: a hybrid.

A unique crossover between an iron and a wood, hybrids have dual characteristics which can benefit you on the golf course. These golf clubs are easier to hit and have larger, more forgiving heads, while also offering similar accuracy properties to an iron, but with shorter shafts and an iron-like face for enhanced control. Hybrid golf clubs are also brilliant to have when trying to achieve better shots from poor lies or rough, but are equally at home from the tee or on the fairway. A long par 3 or a tight dogleg par 4? No problem, just reach for your Hybrid to put your golf ball in the best position.
Some of the best Hybrids on the golf market today include the Cobra Golf F-Max Superlight Hybrid where you'll experience the speed of lite, engineered to be lightweight and fast and to enhance moderate swing speeds. This unimaginable speed enhancing hybrid has been developed to deliver higher, straighter shots, for even more distance down the fairway.
The TaylorMade M6 Hybrid features TWIST FACE™ Technology. In the high-toe Twist Face offers a higher loft and less of a loft in the low-heel, to provide a more consistent spin instead of resulting in a mis-hit shot. This is a revolutionary change to face curvature giving a corrective face angle on off-centred hits, which is engineered for a reduction in side spin to provide straighter shots.
The Titleist TS2 Hybrid was simply designed for speed, it looks amazing and feels great. The TS2 hybrid has been developed from the Titleist Speed Project as a replacement for the traditional long iron, with a thinner and faster face, ultra-thin crown and forgiving head shape with optimised weighing to maximise distance performance.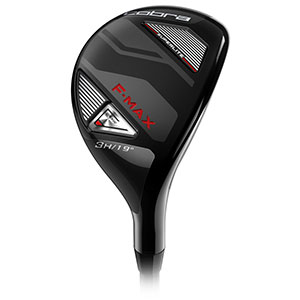 High-Handicap Hybrids - For golfer who are just starting out, or who aren't too confident on the golf course yet, getting a high-handicap hybrid golf club in the bag is a must have for your game and confidence.

A good recommendation is to have at least a 3 and a 4 hybrid which will fill the gap between your irons and fairway woods. It is also potentially worth considering switching the 5 iron with a hybrid, though this is dependent on personal performance. High handicap golfers will love these clubs in their golf bag, and at this level it's recommended to use a graphite shaft with regular flex. Ladies or senior golfers can use the senior or L flex, respectively.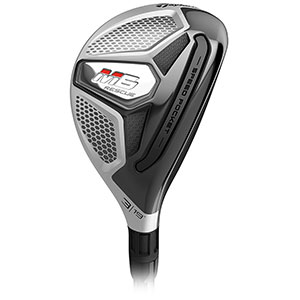 Mid-Handicap Hybrids - Mid-handicap golfers should be well acquainted with hybrids, but if for some reason you've never given them much time on the on the golf course, then make this year the time to put a couple in your bag.

Hybrids are a must for mid-handicappers or intermediate players. The different shaft options are purely optional based on personal preference, though graphite is the go-to shaft for almost all drivers, fairways and hybrids in todays game.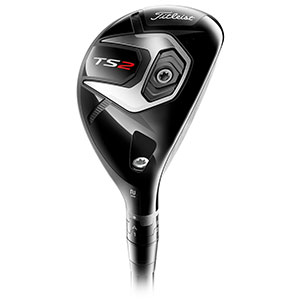 Low-Handicap Hybrids - Low-handicap golfers may choose to have the longer irons in their golf bag, although top golf pros have started to use hybrids instead of 2 and 3 irons. This points to it being a good idea to try one out for yourself and see if they add or subtract anything from your game. It's safe to say that the Hybrid can be a great asset in any players hands, from a 28 handicap player to a Professional.

The higher trajectory achieved from using a hybrid means a softer landing for the golf ball onto the green than an iron can achieve. They are much easier to hit from the rough or trickier lies found on the golf course.