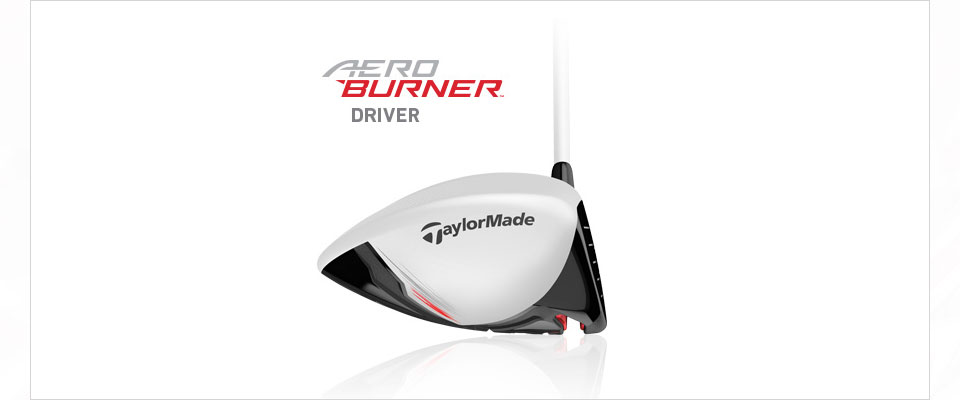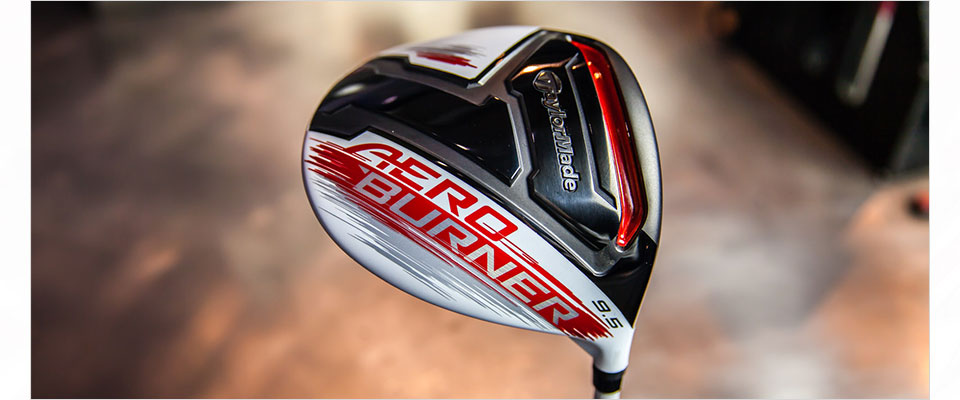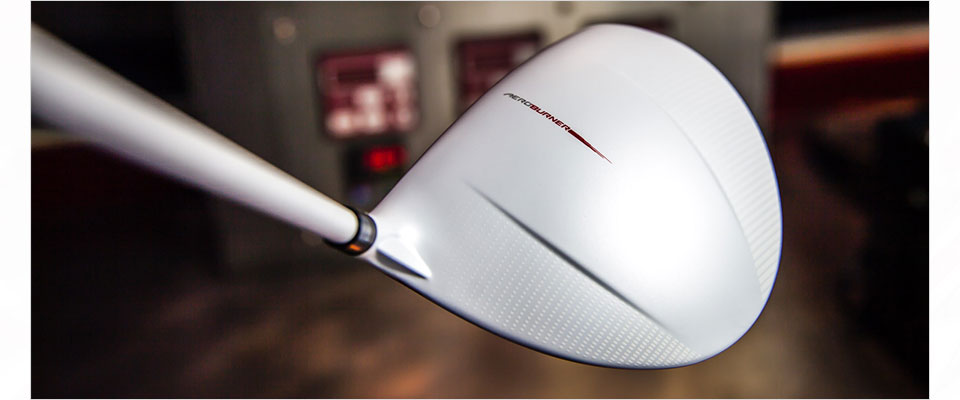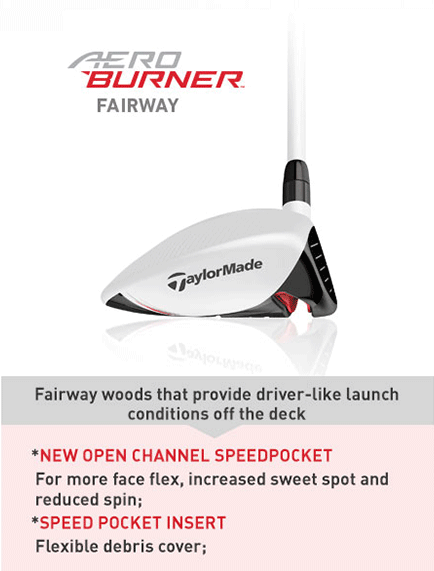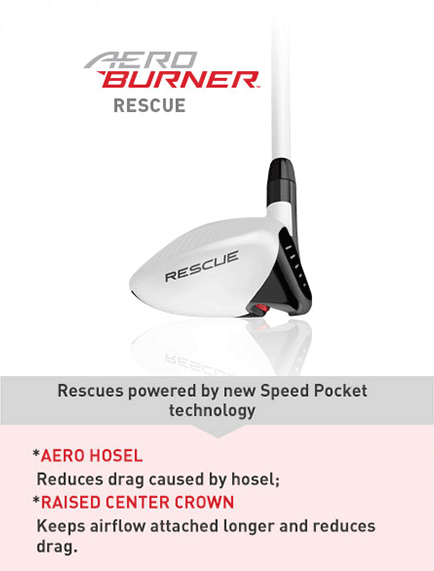 Named "AeroBurner" due to the club excelling in the realm of advanced aerodynamics.
AeroBurner metalwoods feature an "Aero Hosel" – a small fin located at the heel of the club to reduce drag – a raised centre crown and rounded toe section. All three of these variables work as a system to improve aerodynamics and lower drag force in the process.
With the largest Speed Pocket ever produced, players are able to fully enjoy enhanced sweetspot and an assured game on the golf course. Brian Bazzel, Senior Director of Product Creation for Metalwoods, said of the new AeroBurner range: "For the golfers who missed the phenomenon that was RocketBallz, or for those who are ready to upgrade to more speed and distance in their metalwoods, AeroBurner is what you are looking for. We've drastically improved the performance of the sole's Speed Pocket and significantly improved the aerodynamics to deliver maximum speed to the golfer."