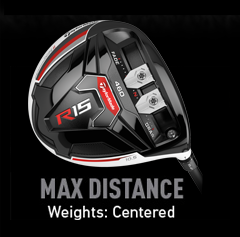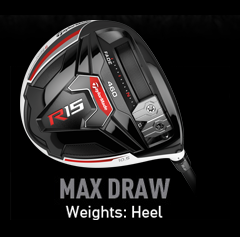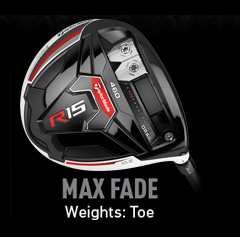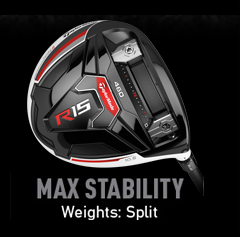 <

There is a reason why so many of us love the feel and performance of a TaylorMade golf club. The brand understands our needs and the way we like to play. Every player is different, and TaylorMade Golf take this into consideration with each new range introduced to the market. And now there's a new family moving into OnlineGolf with the TaylorMade name – the hotly-anticipated R15 range.
The club family consist of a driver, fairway and rescue club, while many golfers will be immediately alert to the familiar "R" branding, a call back to the wildly popular R Series of clubs which inspired a generation of people to play the game.
TaylorMade's R15 range promises to deliver on all fronts. From the sleek pear-shaped design, which is available in two head sizes (460cc & 430cc), the driver offers so much that many are expecting it to become the most used club on professional tours in 2015.
The R 15 range doesn't hold back on new features, while it also manages to retain previous traits that players love in their other TaylorMade clubs. The full range will be available at OnlineGolf soon.