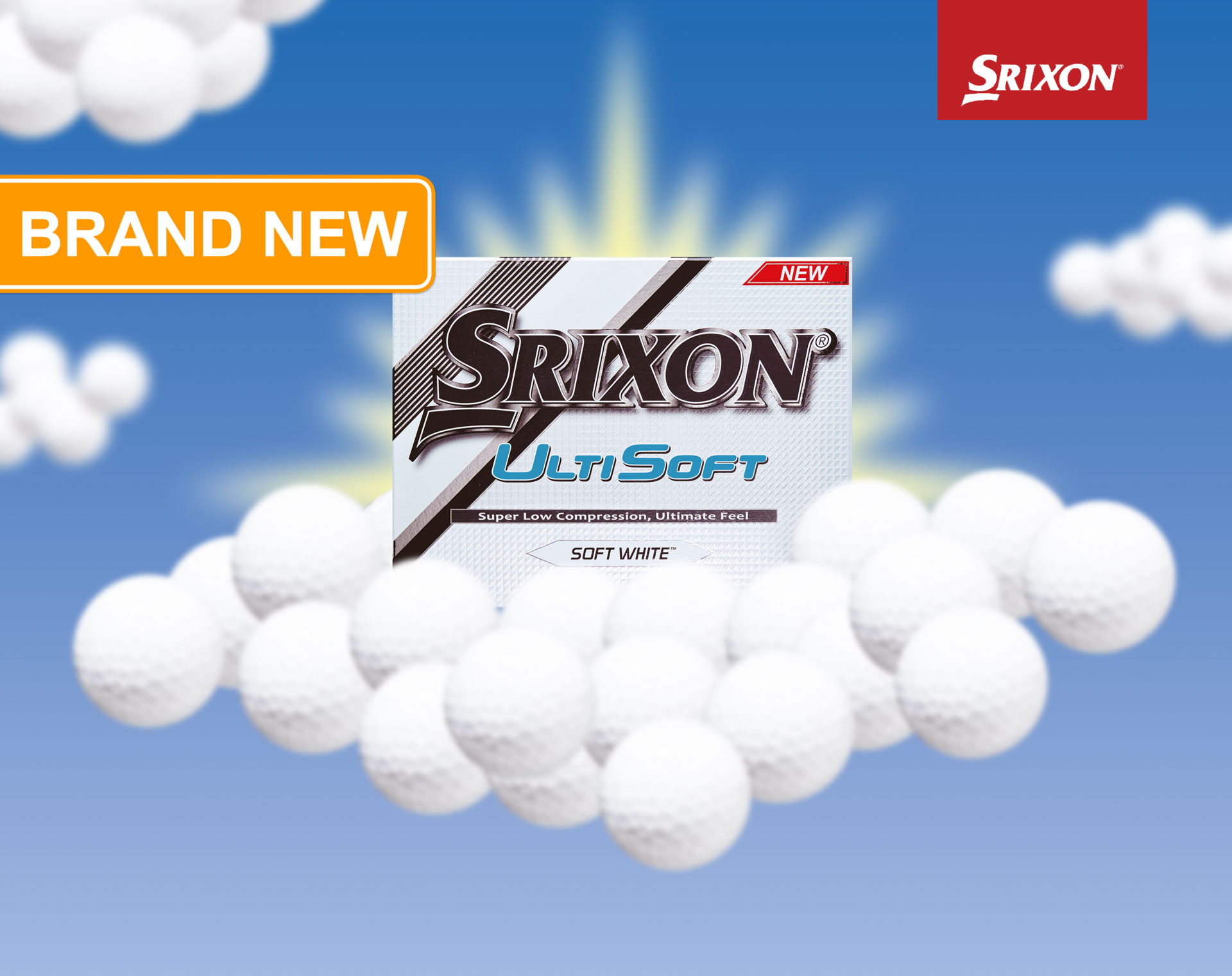 Introducing the new UltiSoft balls, from Srixon®
If you like our classic Srixon Soft Feel balls, you're going to love the sheer lightness of touch of new Srixon UltiSoft. Designed for golfers with mid to low swing speed, the UltiSoft's unique core combines ultimate soft feel with ultra low compression to deliver maximum initial velocity, low spin and 'up to the heavens' launch angle, and that means longer, straighter, game-winning distance!
Key Features & Innovations:
Super Low Compression E.G.G. Core, Ultimate Feel

Srixon's softest core and thinner soft ionomer cover offer ultimate feel on all shots.

Soft feel and long contact time improves short game control.


Longer, Straighter Distance

New low compression E.G.G. Core1 creates higher launch angle, and lower spin, resulting in longer, straighter distance.

324 Speed Dimples2 enhance the aerodynamics of the golf ball.