What do customers think of Online Golf?
98%
would buy again from Online Golf
Why do we need your customer reviews?
With an extensive product range, we want to ensure that you can find the right product for you. We use Reevoo reviews to provide you with impartial reviews from our customers who have already bought the product you are interested in.

Reevoo reviews allow us to track how well we are performing, so we can continue to provide you with the best service possible.
Independent
Reevoo collects consumer reviews for over 100 companies. Its independence means it can't be swayed by the companies it works with.
Impartial
Reevoo never removes or edits bad reviews, but won't publish reviews with swearing or spam. If a Direct Line customer leaves a bad review you'll be able to read it.
Trustworthy
Reevoo only collects reviews from verified customers. There are no fake or paid reviews to swing customer opinion in our favour.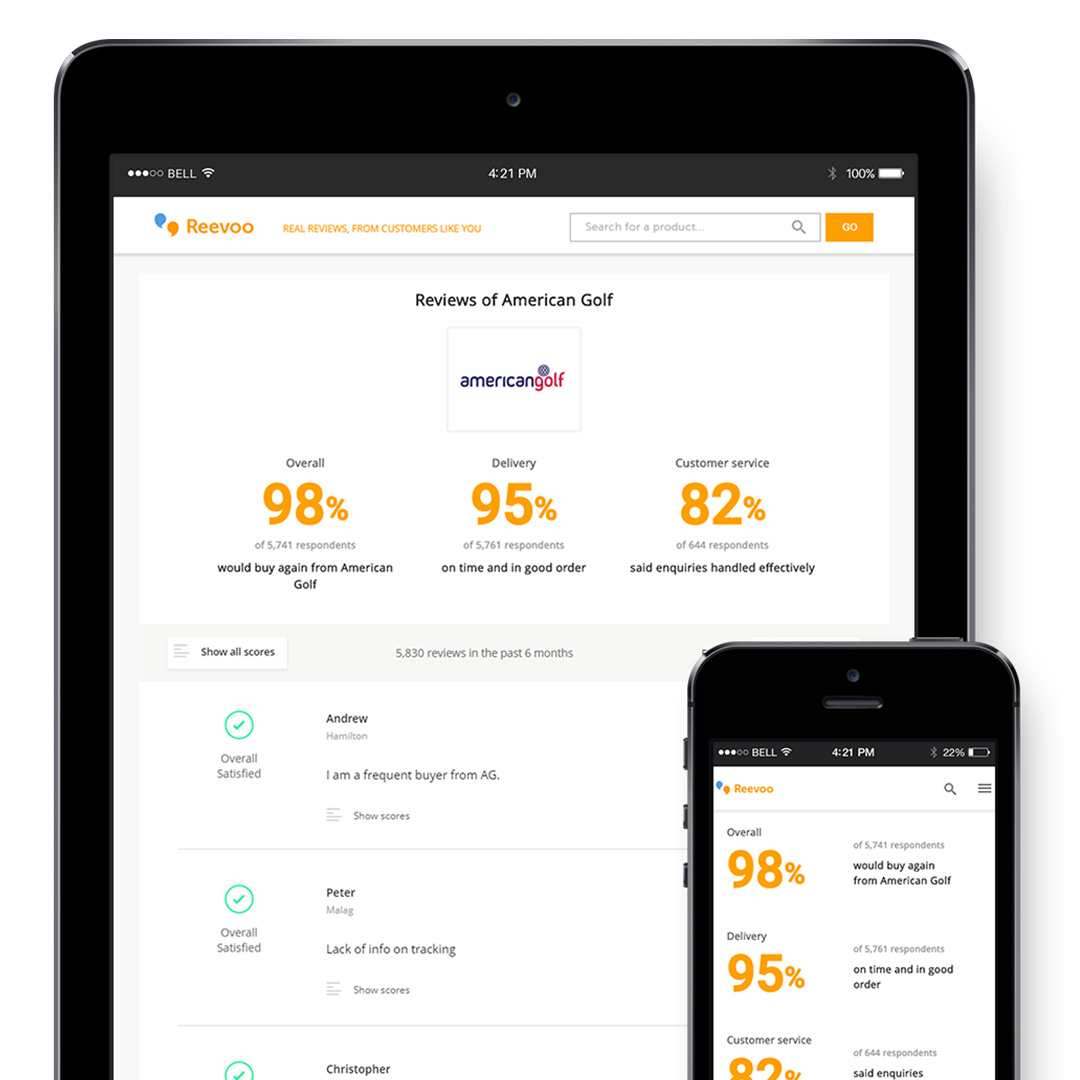 What are Reevoo reviews?
Reevoo reviews and ratings help you gain a clearer understanding of a product or service, taking into account a selection of relevant features.
Reevoo reviews and ratings are widely available on our product pages and reviews are always on the way for our latest products.