Qualifying for 2016 Rio Olympics 'very important' for resurgent Tiger Woods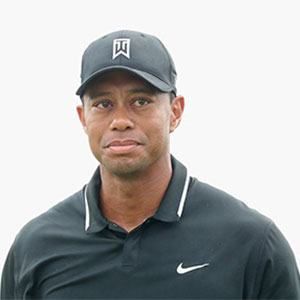 Tiger Woods may have some way to go before we can say he's back to his best, but recent performances prove there's life in the former World No.1 yet.
And Tiger's roar was loud and clear as he laid down his intention of qualifying for the 2016 Rio Olympic Games, where golf has been reinstated after a 112-year absence.
Tiger said his focus would be fully trained on earning a place in the USA Olympic team, stating it was 'very important' that he snatch one of the precious few available places.
Of course, if Woods really wants to earn his place in the field then he'll need to give everything for the cause.
The 14-time major winner has slipped to 125th in the World Rankings following a succession of injuries coupled with a string of poor performances in key events. There are 60 places in the men's Rio 2016 golf tournament up for grabs, but each country or region is limited to four entries, if those players are in the top 15, or two entries if outside the top 15.
The United States currently has eight players in the world's top 15, with 53 US golfers ranked above Woods as it stands. But with qualifying not closing until July 2016, Tiger has a golden opportunity to claw back the distance and take his place in Brazil; a feat he believes is entirely possible.
When asked about the Olympic Games ahead of The Players Championship, which begins in Florida on Thursday, Woods said, "It's very important. Guys want to solidify themselves, play for not only their country, but also have a chance to do something that hasn't been done in a very long time: win a medal in golf."
Woods has said he will play more tournaments in order to have a chance to represent his country at the Olympic Games.
"Making my way up from where I'm at is going to take consistency, and I need wins," he said. "It's something that I've done when I've made my comebacks before."
Latest News
OG News: Jarrod Lyle confirms he's in "palliative care"

The golf world, and many out of it, have been left rocked by the news that Jarrod Lyle is going into palliative care after claiming he is "no longer able to fight."
Read more

OG News: Two events left for McDowell to secure PGA Tour card

Graeme McDowell will have just two events to secure a PGA Tour card which would enable him to play in the United States next year after failing to qualify for next week's USPGA Championship in Missouri.
Read more

OG News: Leona & Lisa Maguire sign deals with Puma Golf

PUMA Golf a leader in golf apparel, footwear and accessories are pleased to announce the signing of sisters Leona & Lisa Maguire with immediate effect.
Read more
club.news.more
Latest Videos
Video: Callaway Chrome Soft & Chrome Soft X

Chrome Soft Golf Balls combine Tour-proven performance with unparalleled feel and exceptional mis-hit forgiveness. Everything about the ball that changed the ball is better because of the innovation at every layer, starting with Callaway's groundbreaking new Graphene Dual SoftFast.
Read more

Video: Cobra Golf KING F8 Iron Tech

KING® F8 Variable and ONE Length™ irons are equipped with COBRA CONNECT™. Automatic shot tracking technology Powered By Arccos™.
Read more

Video: Octagon

The driver face is outdated. TaylorMade thinks its found the solution and sat down with five of its biggest players to see their reactions as the most twisted driver innovation is revealed. Are you ready to see?
Read more
club.news.more