Jordan Spieth expecting strong response from Rory McIlroy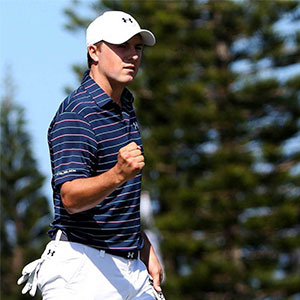 Jordan Spieth is under no illusion that Rory McIlroy will mount a strong challenge to regain the World No.1 spot in 2016, but the Texan is prepared to fight for the place he earned last year.
Spieth dethroned McIlroy through a combination of luck and a series of excellent performances on the greens, and he's already targeted the Northern Irishman as the player he needs to watch closely this season.
McIlroy lost his World No.1 spot in August after injury put him out of action for nine weeks, which meant he missed the Open Championship and WGC-Bridgestone Invitational. During this time, however, rookie Spieth was notching up victories left and right; culminating with his win at the Tour Championship to seal the World No.1 spot and his maiden FedEx Cup title.
However, McIlroy did manage to find some form as he bounced back to win the European Tour season finale at the DP World Tour Championship and with it the Race to Dubai title.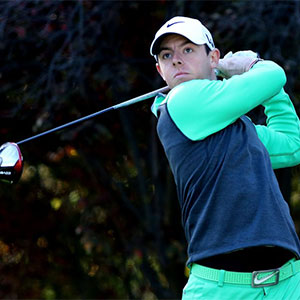 "In a season that he (McIlroy) considered lost, he still came back and ended up winning the Race To Dubai and that proves what a player he is," the 22-year-old is quoted as saying by theTelegraph.
"I'm sure there are very few players who have been working harder than he is to make this season his best season yet – and that is scary. Hopefully, I can prevent that to an extent."
In terms of his own season, Spieth has three specific goals...and not all of them are simply personal glory.
"I would like to contend in a couple of majors on Sunday and I'd like to win at least one of them," he said.
"I'd also like to represent the United States in not only the Olympics but also the Ryder Cup. It would be great to get a couple of wins, not only for myself but for my country."
McIlroy and Spieth will come face to face at the Abu Dhabi Golf Championship this week, with the duo likely to be paired for the opening two rounds.
Latest News
OG News: Jarrod Lyle confirms he's in "palliative care"

The golf world, and many out of it, have been left rocked by the news that Jarrod Lyle is going into palliative care after claiming he is "no longer able to fight."
Read more

OG News: Two events left for McDowell to secure PGA Tour card

Graeme McDowell will have just two events to secure a PGA Tour card which would enable him to play in the United States next year after failing to qualify for next week's USPGA Championship in Missouri.
Read more

OG News: Leona & Lisa Maguire sign deals with Puma Golf

PUMA Golf a leader in golf apparel, footwear and accessories are pleased to announce the signing of sisters Leona & Lisa Maguire with immediate effect.
Read more
club.news.more
Latest Videos
Video: Callaway Chrome Soft & Chrome Soft X

Chrome Soft Golf Balls combine Tour-proven performance with unparalleled feel and exceptional mis-hit forgiveness. Everything about the ball that changed the ball is better because of the innovation at every layer, starting with Callaway's groundbreaking new Graphene Dual SoftFast.
Read more

Video: Cobra Golf KING F8 Iron Tech

KING® F8 Variable and ONE Length™ irons are equipped with COBRA CONNECT™. Automatic shot tracking technology Powered By Arccos™.
Read more

Video: Octagon

The driver face is outdated. TaylorMade thinks its found the solution and sat down with five of its biggest players to see their reactions as the most twisted driver innovation is revealed. Are you ready to see?
Read more
club.news.more