Pros advice
Frog-inspired FootJoy FreeStyle is huge leap forward in golf shoe technology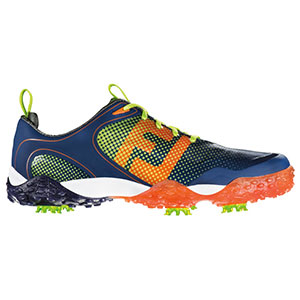 FootJoy has introduced a whole new category of golf shoe to the world called FreeStyle, which features F.R.O.G.S. technology to deliver exceptional performance and comfort.
FreeStyle has been developed to help generate maximum power into every swing by providing greater freedom of movement. Traction has also been enhanced thanks to an outsole inspired by the Red-Eyed Tree Frog, which enables the cutting-edge design to deliver excellent grip in a variety of weather and underfoot conditions.
These shoes have five colour combinations and are radically styled to be noticed. Players who like to enjoy freedom of movement will love the FreeStyle golf shoes as they are able to transfer energy more efficiently, which in turn travels through the ball. FreeStyle boasts a high-traction outsole incorporating FJ's Revolutionary Outsole Grip System (F.R.O.G.S. Technology).
FootJoy has spent a lot of time extensively testing these shoes, and the FreeStyle is proven to help unleash power for a wide spectrum of players with both fast and slow swing speeds.
FreeStyle's natural movement and cushioning is further enhanced by a new construction method, and midsole compound which are designed to offer greater torsional flexibility.
FreeStyle allows for a more natural movement, and the shoe doesn't compromise on grip, knowing what a crucial factor in generating power that can be. Again this is inspired by the tough grip found in Red-Eyed Tree Frogs, an amphibian which has incredible grip power on any surface.
F.R.O.G.S. Technology incorporates super-flexible new SoftMax outsole the offers both softer feel and extra grip, as well as a new midsole compound deems the brands softest yet. These shoes have SoftSpikes Tour Lock system and new Pulsar cleats to deliver exceptional grip with a dynamic, frog-like flex.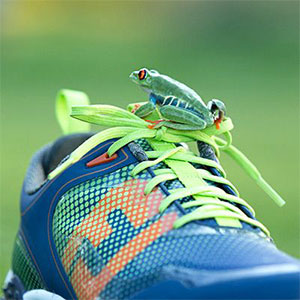 "FreeStyle is arguably FootJoy's most imaginative and distinctive shoe ever and will particularly help golfers who'd benefit from increased freedom of movement when swinging the golf club," said Richard Fryer, FJ Sales and Marketing Director. "Research has proven that dynamic traction can be beneficial to players regardless of age, ability or speed of swing."
Latest News
OG News: Jarrod Lyle confirms he's in "palliative care"

The golf world, and many out of it, have been left rocked by the news that Jarrod Lyle is going into palliative care after claiming he is "no longer able to fight."
Read more

OG News: Two events left for McDowell to secure PGA Tour card

Graeme McDowell will have just two events to secure a PGA Tour card which would enable him to play in the United States next year after failing to qualify for next week's USPGA Championship in Missouri.
Read more

OG News: Leona & Lisa Maguire sign deals with Puma Golf

PUMA Golf a leader in golf apparel, footwear and accessories are pleased to announce the signing of sisters Leona & Lisa Maguire with immediate effect.
Read more
club.news.more
Latest Videos
Video: Callaway Chrome Soft & Chrome Soft X

Chrome Soft Golf Balls combine Tour-proven performance with unparalleled feel and exceptional mis-hit forgiveness. Everything about the ball that changed the ball is better because of the innovation at every layer, starting with Callaway's groundbreaking new Graphene Dual SoftFast.
Read more

Video: Cobra Golf KING F8 Iron Tech

KING® F8 Variable and ONE Length™ irons are equipped with COBRA CONNECT™. Automatic shot tracking technology Powered By Arccos™.
Read more

Video: Octagon

The driver face is outdated. TaylorMade thinks its found the solution and sat down with five of its biggest players to see their reactions as the most twisted driver innovation is revealed. Are you ready to see?
Read more
club.news.more