88% of golfers think a GPS device gives them an advantage
If you're looking to beat the competition at your local golf course then a GPS device will give you the advantage you need, a recent study by OnlineGolf.co.uk has found.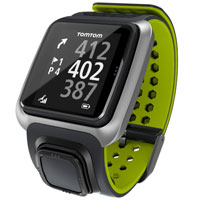 88% of the 433 Golfers surveyed stated that they believe a golf GPS device would give them an advantage, showing that technology could start to play a larger role in golf – at least for competitive players.
This advantage led to 80% of respondents saying they would like a GPS device for Christmas.
When asked what a GPS device helps with, a resounding 92% of responses said club selection, 77% said it would help with yardage and 52% said it would lower their handicap. Other answers included:
44% - avoiding hazards
22% - reduce slow play
16% - keeping track of scores
3% - reading the green
Far from being a young man's device, the 45-54 year-old age group want a GPS device for Christmas the most (34%), making it a great gift for any golf dads.
When it comes to using a GPS device, women are at the forefront of the technology, with 100% of the women questioned answering that they either use one currently or have used one in the past.
GPS devices helping speed up slow play is something that OnlineGolf are currently investigating as 33% of people surveyed said that they had been late home due to slow play.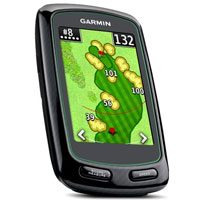 Mat Dye, Trading Manager of OnlineGolf, said: "GPS devices in golf have been around for a relatively short amount of time, but their benefits have become obvious very quickly.
"Being able to see what's around the next dogleg, what could be hidden in the dip and how far away the green is all helps the modern golfer to prepare and plan their next shot, enabling them to make the most of each shot."
GPS devices aren't only becoming more popular with professional and casual players, however, as the recent product launch of the hugely successful TomTom Golfer GPS Watch proves. TomTom, a giant in the satellite navigation arena, has recognised the growing trend in golfers using GPS devices and the company's leap into golf looks to be a great move for the brand – with watches flying off the shelves ahead of Christmas.
OnlineGolf has a great selection of GPS devices from all the major golf brands, so take a look now and order in time for Christmas.