"Fore" the ice with our hottest winter headwear clothing ranges at OnlineGolf
To help you wrap up right for autumn and winter golf this season, we've selected some of the best attires from the biggest brands around to give you a taste of what's available at OnlineGolf – it's our hottest clothing range ever!
First up, it's headwear.
Kill the Chill with Big-Brand Headwear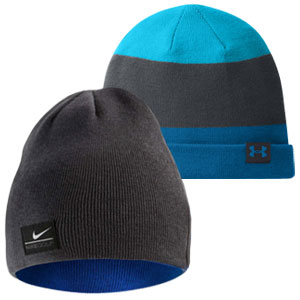 We could fill an entire page with the new headwear ranges we've got in stock right now, but seeing as there's so much more to winter golfing we thought it best to just highlight a few standouts.
If you're looking for a cheap and cheerful alternative to replace that oversized jacket hood which doesn't match any of your golf attire, then Nike's Reversible Knit Beanie is right up your fairway! Providing comfort and warmth to the head and ears, it's a stylish beanie that can be switched 'inside out' for a different look every round. Or for a similar price you could get the weather-hardened Under Armour 4 in 1 Stripe Beanie, which can be worn four ways and offers excellent moisture management capabilities.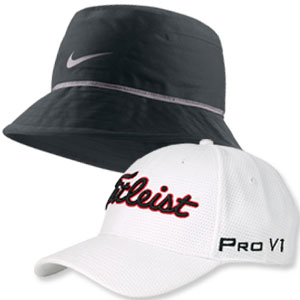 Golfers who have a slightly healthier bank balance might be tempted by adding even more warmth and comfort to their head, and ladies the Golfino Ladies Knitted Beanie with Pompom is perfect for the fashion-conscious golfer. Or how about something less warm but even more stylish, the Golfino Check Fleece Ladies Headband.
More of our new and popular golf headwear includes the Oscar Jacobson Knitted Golf IV Striped Beanie, Titleist Cubic Mesh Cap, PUMA Golf Stripe Fleece Lined Beanie, Nike Golf Storm-FIT Bucket Golf Hat, Under Armour Retro Pom Beanie and Nike Golf Tour Knit Beanie, all offering optimal performances on the greens.
View the full range of cap's, hats, visors and beanies now at OnlineGolf.
And don't forget your golf mittens, of which we also stock a great range from some of the biggest brands.
Check back for more winter clothing articles, which will be added shortly.