https://www.onlinegolf.co.uk/clubs/fairway-woods/ping-g30-tour-fairway-wood-270700.html
Earn 218 loyalty points
worth £2.18

Ping do not allow their golf products to be sold via the Internet in Europe through the automated checkout service, however we would be happy to help you over the telephone.
Please contact us on 
+44 (0)161 509 2020
 and our professional team will be happy to discuss your requirements, help you select the right Ping product and place your order.

Our office opening times are:
08:00 - 19:00 Monday to Friday
09:00 - 18:00 Saturday & Bank Holidays
Sundays: CLOSED
More about this product
Product details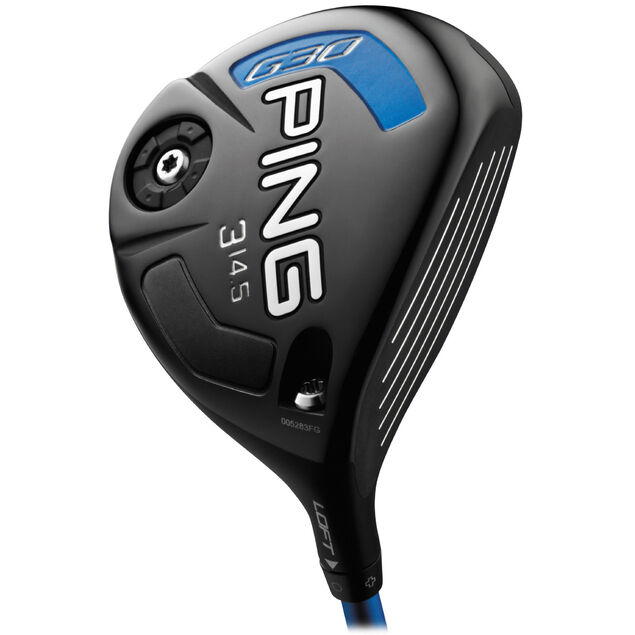 Incredible design and advanced technology come together in the amazing PING G30 Tour Fairway Wood. Engineered to increase ball speed and help you hit it further than ever, the PING G30 Fairway Wood features game changing technology such as Trajectory Tuning+ Technology and Turbulators on the crown.

PING G30 Tour Fairway Wood Features:
Turbulators crafted onto the crown
Trajectory Tuning+ Technology
Carpenter 475 steel face that is 44% stronger than stainless steel
1 year guarantee and PING Tour 80 graphite shaft
PING G30 Tour Fairway Wood Design
The PING G30 Tour Fairway Wood is designed to increase ball speed through through a hotter face without sacrificing high launch or consistency. The face is engineered using Carpenter 475 steel, a material 44 percent stronger than 17-4 stainless steel. The added strength allows for a thin, uniform-thickness face for maximising deflection to increase ball speed and distance.
Innovative Turbulators are crafted onto the crown and create a captured appearance that assists with aim and provides confidence. The face profile provides an inspirational appearance while increasing its height for additional face bending and forgiveness. The G30 fairway woods offer progressive CG positions to maximise distance. A low and deep CG in the 3-wood promotes high launch with optimal spin. The CG progresses more forward and lower in the 5 wood to keep launch angle and spin uniquely optimised for distance and control in each clubhead.
PING G30 Tour Trajectory Tuning+ Technology
The lightweight hosel design is engineered with the same mass and outer diameter as PING's fixed hosels to unlock the benefits of adjustability without sacrificing performance. It offers five settings and up to two full degrees of loft adjustment to further optimise launch angle and spin rate. Using Trajectory Tuning+ Technology, you can choose the standard loft, or fine-tune your trajectory by adding or reducing loft. Settings are standard, +0.6°, +1°, -0.6°, and -1°.