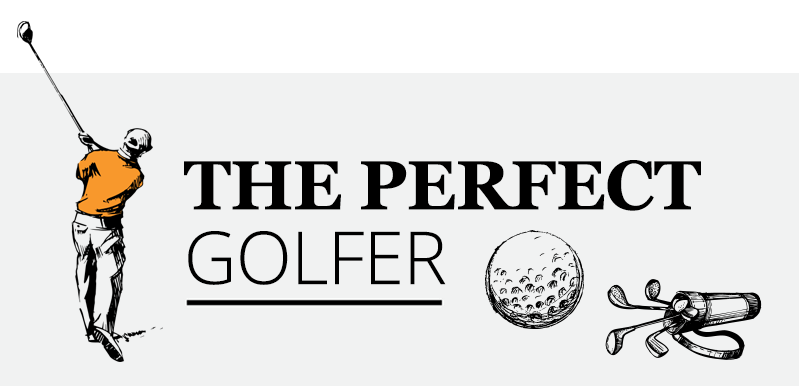 Golf is a complex game requiring a wide range of different skills. A powerful drive will not be enough to lead you to the championships if your putting is substandard. Similarly, approach play, bunker play, and mental strength are all key ingredients for success.
With this in mind, we looked at statistics from the PGA Tour over the last decade and identified the best players in the categories of driving, putting, approach play, bunker play and mental strength. We used this data to work out which players combined to create the Perfect Golfer of the last ten years. For each of the category leaders, we looked at how they became so effective, considering their training methods and any recommendations they have for amateur players.
Take a look at the infographic below and read on to learn about our methodology.

Having a natural ability will only get you so far in golf. To be great, you must practice and be dedicated to improving your game. In this graphic, we will show you how you can improve various aspects of your game and show how the golfing elite practive and train to become the best.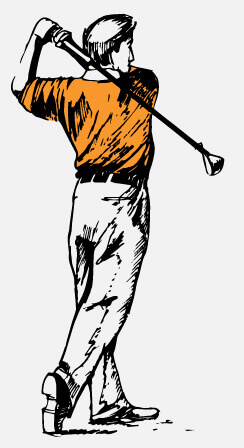 What does it take to hit the ball further off the tee?
Make sure the ball is parallel to your lead foot as you want to hit up on the ball.
Tee the ball up so half of the ball is above the height of the driver.
Drop your right shoulder (right handed golfer) slightly to aid the motion of hitting up on the ball.
Focus on your rhythm, having a smooth fluid swing will help your striking, which will gain you yards and make you more consistent.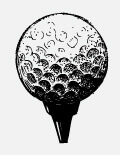 Best PGA driving distance of the last 10 years:
JB Holmes
JB Holmes recorded the average driving distance of 318.5 yards in 2011 and is world-renowned for his driving ability.
Holmes has four PGA Tour wins over the course of his career and has appeared in two Ryder Cup victories.
How does he do it?
JB Holmes' powerful driving ability is a trademark and he puts it down to mastering his swing pattern, rather than trying to change his playing style.
Holmes also improves his hip flexibility with foam roll exercises in his workouts, which boost his driving ability.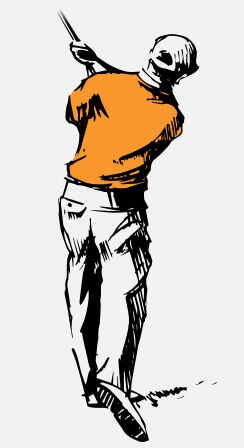 What makes a great bunker player?
Set up open to your target with a slightly open club face. Then swing down the line of your feet across the ball.
Aim to hit the sand before the ball, about an inch behind so the club slides under, getting the ball up and out.
Maintain a stable stance in the sand and dig your feet in a little.
Don't be discouraged. Bunker play can be tricky for beginners and even lower handicappers, so practice the right technique often and you'll soon be getting up and down with ease.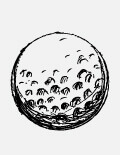 Best sand save percentage of the last 10 years:
Rickie Fowler
Rickie Fowler achieved an average sand save percentage of 68.66% in 2017 and is adept at getting himself out of tricky bunker situations.
With 4 PGA Tour wins and 3 Ryder Cup appearances to his name, Fowler has become one of the biggest names in modern golf.
How does he do it?
Fowler owes his extraordinary bunker play to an excellent posture and a centred position.
In training, Fowler focuses on sprints, core workouts and deadlifts, which help to provide a strong core to generate more power for bunker shots.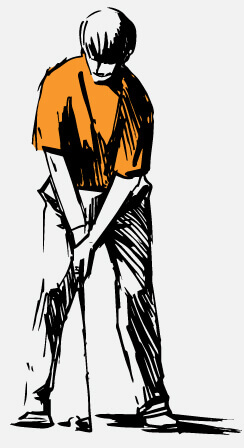 What does it take to sink more putts?
Aim for a spot at the back of the hole, line your putter face up to target and then take your stance.
Have a good tempo, count '1, 2' as you swink back and through the putt.
When putting, taking into consideration the contours on the green, slopes from left to right and whether the putt is uphill or downhill. These factors will determine your starting line and the pace of the putt.
Before you play or at home, practice from a few feet first, moving back a foot or two as you gain confidence to gauge speed and break. This will help you to gain a feel for the length of stroke you'll use for different distances.
Best one putt percentage of the last 10 years:
Jordan Spieth
Jordan Spieth recorded a one putt percentage of 45.86% in 2014 and his putting is one of the key reasons for his amazing success.
At the age of 24, Spieth already has 11 PGA Tour wins including three majors.
How does he do it?
Spieth ensures his feet alignment matches his clubface and reads each putt based on the speed he wants to hit the ball.
Weight training, circuit training and sleep tracking are key parts of Spieth's training routine, which helps him to continue to sink birdies on the PGA Tour.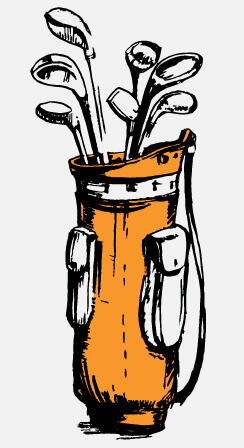 What does it take to hit more greens in regulation?
Always consider the weather conditions and think about what the wind is doing. This will determine which club to use and if you need to start the ball further left or right of target.
From the fairway, you'll be able to generate more spin, so based on your strike you can expect to hold the greens much easier. From the rough and other lies, you won'r be able to produce as much spin so this also needs to be a factor in your club selection.
Around the greens, you really want to get the ball rolling as soon as possible. Consider using a lower lofted club and perform almost a putting action to chip the ball onto the green and allow it to run out towards the hole.
Best greens in regulation percentage of the last 10 years:
Henrik Stenson
Henrik Stenson has the best greens in regulation according to our research, achieving 73.52% in 2015.
With 6 PGA tour wins including one major, Stenson has become a key player on the world golf circuit.
How does he do it?
Stenson says his successful play is partly thanks to having a good forward tilt. He tils from his pelvis until his arms hang down and can swing beneath his sternum. For approach play, he advises golfers to his down on the ball rather than up.
In practice, Stenson uses a club with a curved shaft to help generate the best possible impact position. This helps make his iron shots muc more consistent.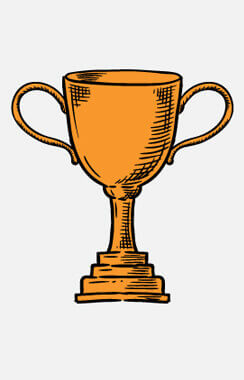 What the Mentality of a Winner?
Every shot counts, so remain focused on one shot at a time. If you hit a bad shot, it's automatically in the past and you must then focus solely on the shot you face next.
Play to your own strengths and try not to overthink shots. Keep it simple: aim to find the fairway and middle of the green every time.
Make your practice time a pressured environment. Imagine being in a scenario where that one shot counts. Apply your pre-shot routine and evaluate the success of each shot. This will help you when you play in your local weekend stableford or medal competitions.
Top player:
Tiger Woods
Tiger Woods has fallen on hard times in recent years, but he has the most wins in one season in the last decade - 9 in 2009.
At his peak, Tiger Woods was outstanding and his list of accolades is extensive. 79 PGA Tour wins and 14 majors make him one of the greatest golfers of all time.
How does he do it?
Mental strength is always a difficult trait to measure and Tiger never gave away any of his secrets in his prime, but his father credits his mental strength to never giving up when he was a lead.
Woods played a key role in changing the culture of health and fitness. His approach to high-rep weight-training and stretching has influenced many golfers over time.

No one can become a great golfer overnight and the skills of Fowler, Spieth et al take years of practice, but here are guideline recommendations to help your game improve.
The average time it takes to play a round of golf is around four hours, but it will be challenging for amateurs to find this kind of time within a working week. However, if you try to play a round or two every weekend and keep some of the above tips in mind, your skills could improve sooner than you think!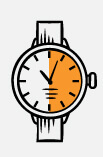 Driving: 30 mins - Golf is a much simpler game from the fairways, so it's key to give some time to working on routine, rhythm and striking to keep yourself in the short grass.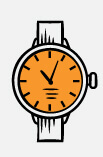 Putting: 1 hour - Putting is easy to practice at home as well as on the putting green at your local course. Because of this you can dedicate more time more frequently. Being a good putter can significantly reduce your scoring, so the practice will really pay off!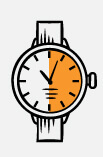 Iron play: 30 mins - Try hitting different shots that you would need on the course, fades, draws, lower shots. Trying to hit the balls straight is great, but how many times do you need to do this on the course?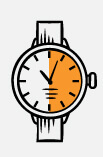 Approach play: 30 mins - Start close to the green and work your way back by 10 yards or so each time. Getting closer to the flag will make the game a lot easier for you.
Hazard play: 15/20 mins - You want to get out of bunkers first time every time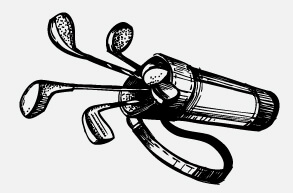 THE WINNERS
Best average driving distance: JB Holmes – 318.5 yards (2011)
Best sand save percentage: Rickie Fowler – 68.66% (2017)
Best one putt percentage: Jordan Spieth – 45.86% (2014)
Best greens in regulation percentage: Henrik Stenson – 73.52% (2015)
Best mental strength: Tiger Woods – 9 wins (2009)
(As mental strength is difficult to measure, we looked at who had the highest number of wins in one season, as mental resolve is of paramount importance at the lofty heights of the PGA Tour finals)
METHODOLOGY
We used statistics from the last decade of the PGA Tour to see who was the best in each category. Rather than looking at play over the course of ten years, we looked at the best average driving distance, sand save percentage, one putt percentage, greens in regulation percentage and the highest number of wins for each year and identified the best overall in each category.
As well as this, we researched the exercise regimes of the five players to understand what gives them a cutting edge above their competition. We also spoke to trainers to deliver some general tips for amateurs to
HOW WE CALCULATED PRACTICE TIMES
To calculate our recommended practice times, we spoke to a variety of trainers to understand the kind of skills you'll need to prioritise and how to make the most of your time on the course. By focusing your time on each of the categories, you can gradually improve your abilities without committing too much time to the sport.
Take a look at our recommendations, pick out one of the GPS devices on the market, find the right golf clothing for you and take your golf skills to another level.
Resources
http://www.todaysgolfer.co.uk/tips-and-tuition/bunker-play/
https://www.americangolf.com/blog/golf-tips/3-awesome-tips-to-hit-a-sand-bunker-shot-successfully/
http://www.golf-monthly.co.uk/tips/jordan-spieths/incredible/putting/technique/revealed-138236
https://www.golfdigest.com/story/rickie-fowler-how-i-handle-any-bunker-shot
https://www.pgatour.com/stats.html
http://golf.com/equipment/5-good-questions-drivers
http://golf-info-guide.com/golf-tips/pro-ignature-move/j-b-holmes-short-but-powerful-swing/
http://www.golf.com/instruction/master-strokes-jordan-spieths-putting-secrets
http://www.todaysgolfer.co.uk/news-and-events/general-news/2016/july/10-putting-tips-from-the-worlds-best-putter-no-not-jordan-spieth-aaron-baddeley/
https://www.golfdigest.com/story/henrik-stenson-487-words-on-hitting-greens
http://www.augusta.com/masters/story/history/2002-woods-wins-second-consecutive-masters
http://www.protourgolfcollege.com/news-blog/how-to-practice-golf-how-much-practice-should-you-do-to-become-a-professional-golfer
https://www.chideo.com/chideo/jb-holms-maintains-his-length-on-course
http://www.mensfitness.com/sports/golf/golf-star-rickie-fowler-talks-strength-training-presidents-cup-and-battling-gym-soreness
https://www.pgatour.com/equipmentreport/2015/03/10/training-aid.html
Latest News
OG News: Jarrod Lyle confirms he's in "palliative care"

The golf world, and many out of it, have been left rocked by the news that Jarrod Lyle is going into palliative care after claiming he is "no longer able to fight."
Read more

OG News: Two events left for McDowell to secure PGA Tour card

Graeme McDowell will have just two events to secure a PGA Tour card which would enable him to play in the United States next year after failing to qualify for next week's USPGA Championship in Missouri.
Read more

OG News: Leona & Lisa Maguire sign deals with Puma Golf

PUMA Golf a leader in golf apparel, footwear and accessories are pleased to announce the signing of sisters Leona & Lisa Maguire with immediate effect.
Read more
club.news.more
Latest Videos
Video: Callaway Chrome Soft & Chrome Soft X

Chrome Soft Golf Balls combine Tour-proven performance with unparalleled feel and exceptional mis-hit forgiveness. Everything about the ball that changed the ball is better because of the innovation at every layer, starting with Callaway's groundbreaking new Graphene Dual SoftFast.
Read more

Video: Cobra Golf KING F8 Iron Tech

KING® F8 Variable and ONE Length™ irons are equipped with COBRA CONNECT™. Automatic shot tracking technology Powered By Arccos™.
Read more

Video: Octagon

The driver face is outdated. TaylorMade thinks its found the solution and sat down with five of its biggest players to see their reactions as the most twisted driver innovation is revealed. Are you ready to see?
Read more
club.news.more