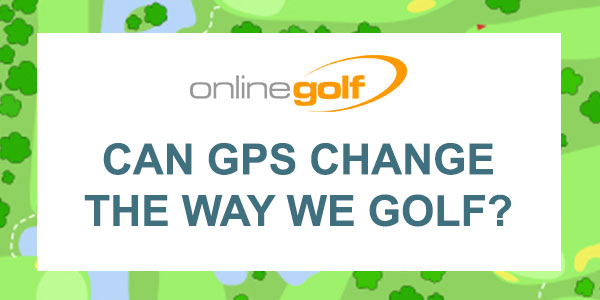 The UK golf industry is huge. There are over 2,500 golf courses in England and Scotland alone and £4 billion a year is spent on courses in the UK every year. One particular invention has caused debate among golfers for years: the GPS.
How does it work?
All GPS devices work differently but the general principle is relatively simple. Its primary function is to help golfers accurately calculate distances while on the course, often to work out the distance to the green, the flag or hazards to be avoided. GPS devices use your location data as well as highly accurate maps of the courses themselves to calculate the distances that previously would have been less accurately measured using intermittently positioned fairway markers, and that is if your course even has them!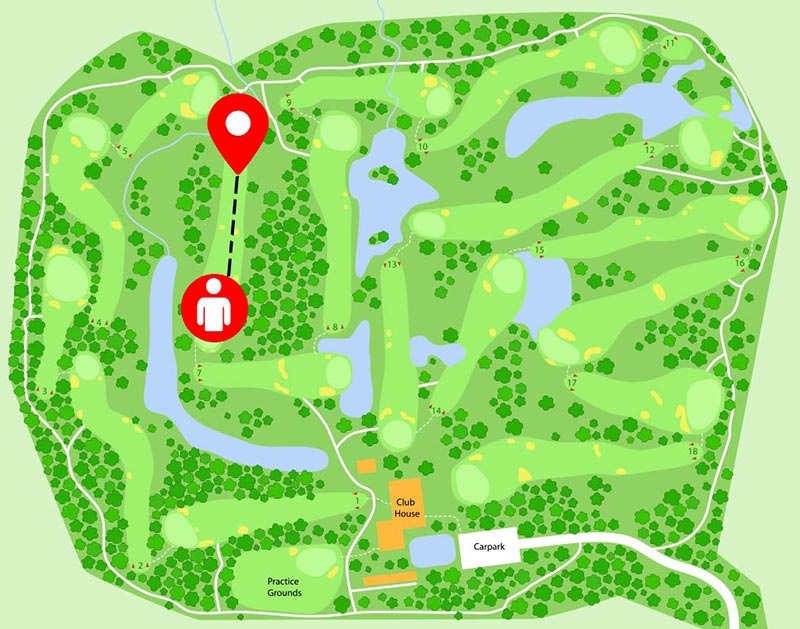 GPS devices or the alternate option of laser rangefinders are now widely used by amateurs but are still prohibited in professional tournaments. While traditionalists argue they add a layer of technology that doesn't need to be there, others say that professional golfers have used caddies for exactly that purpose for decades. Is the GPS simply a democratisation of the game, giving the average golfer the same benefits to their game as the pros? The argument for GPS devices is that traditional methods, like calculation using distance markers, not only provides inaccurate information but also contributes towards issues within the game, such as slow play. The time lost looking for markers, that are often hard to find, or misestimating distances, could be resolved if all players used such devices. However, with all theory aside, what do real golfers think about the use of this technology?
What golfers think...
We surveyed our customers to find out what they thought about GPS devices and which ones they found the most practical.
GPS Golf Watches were deemed the best, with 52% of those we surveyed choosing them as their tool of choice, followed by handheld devices (31%) and rangefinders (14%). Surprisingly, only 3% of people said that phone apps were the best choice. Despite this, 36-45-year-olds bucked the trend, with almost a quarter (23%) choosing an app compared to only 1% of over 70s.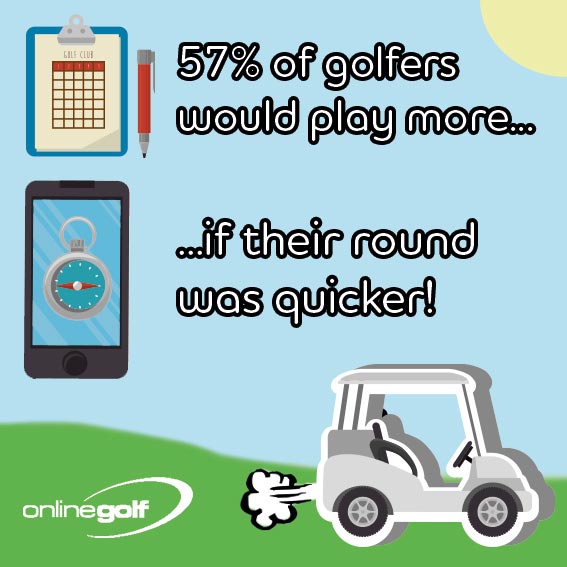 Respondents overwhelmingly revealed that they thought using a GPS would give them an advantage over opponents, with a staggering 91% agreeing to the statement. A further 76% of those surveyed said using a GPS device would improve their handicap, which is a glowing commendation to the benefits of the technology. With so many facets to a player's game: what advantages do players think a GPS would give them?
84% said their club selection would improve
83% said it would help them judge distances better
24% said it would help them avoid hazards
20% said it would help build confidence
With all of these factors combined, 22% of our customers agreed that the widespread use of GPS tools would help to reduce the problem of 'slow play.' Slow play is considered a big problem within the industry for amateur players. Malcolm Campbell, a Fife-based golf author and a member of the R&A, commented on the increase: "There is no doubt that a round of golf is much slower than it used to be."
While the average amateur game of Golf should take around 3-4 hours, professional rounds; where distances and shot selection are of such importance, can often take five or more. Has this attention to detail trickled down to amateur clubs? If a GPS can be used to help improve the problem, then it may change the way amateurs golf altogether. Pat Foley from OnlineGolf commented:
"The industry constantly strives to find ways to solve the issue of slow play. While GPS technology wasn't necessarily invented as a solution, it may very well provide one. The quicker games are played, the more likely our customers are to get on the golf course more regularly, meaning handicaps can improve and golf clubs can reap the financial benefits. New tools, like GPS watches, allow the user to have a quick glance at their wrist for fast and effective tips on their game."