An Interview with…
Felicity Dunderdale, FORE! WOMEN in Golf
Felicity Dunderdale is a business woman and advocate for the participation of women in golf. She is the founder of the website FORE! WOMEN and currently has involvement with both National Golf Month and Kent County Ladies Golf Association. She speaks to Online Golf about her work and how she, and others, are working to improve participation and perceptions of golf for women…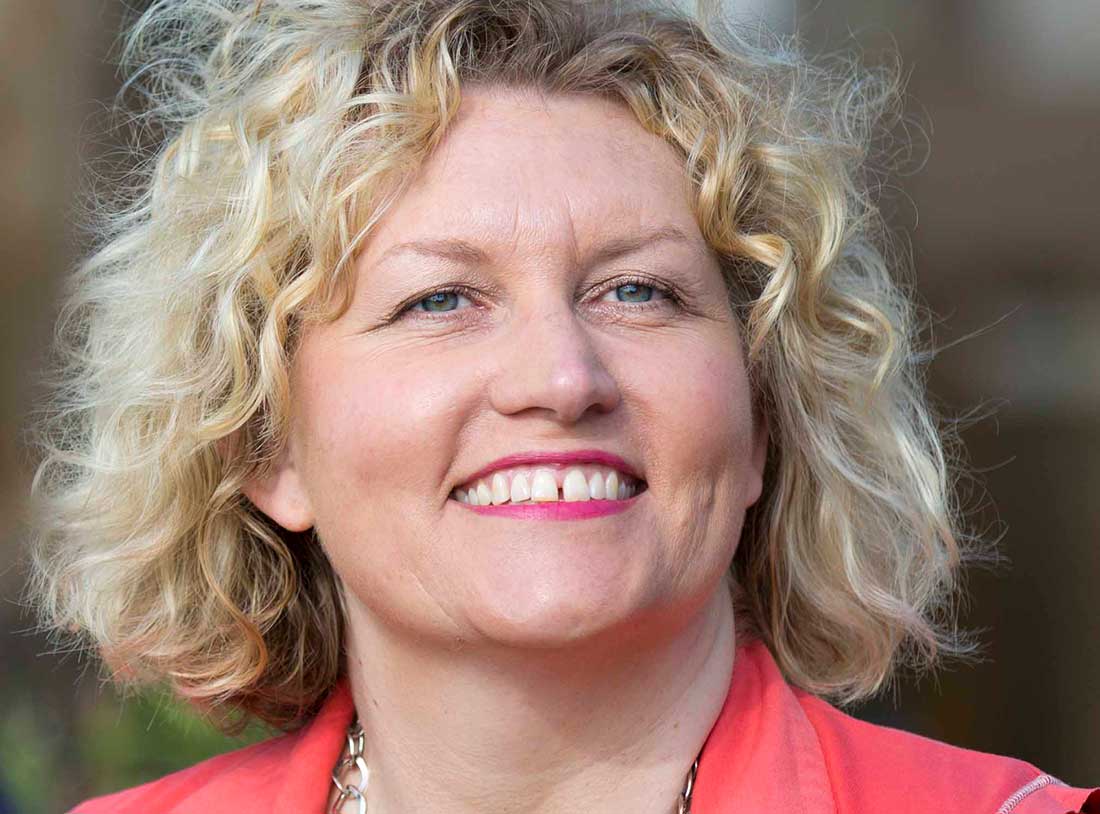 Felicity, tell us a little bit about yourself and your roles with:
a) National Golf Month
I'm a brand ambassador for National Golf Month (NGM), I specialise in improving the female golf experience at golf courses and increase confidence, guidance and knowledge for those who are interested in giving golf a go. NGM is an annual programme aimed at growing participation in the sport coordinated by the British Golf Industry Association. For May 2017, it will focus on encouraging women to take up the game as its primary target for this year's month long campaign, which starts on May 1st 2017. Over 50,000 free trial sessions will be offered exclusively to female participants by hundreds of golf clubs and pros throughout the UK via the website.

NGM gives me the opportunity to be involved and share my expertise on a campaign that's focusing on encouraging more women into the game.

b) Kent County Ladies Golf Association
All roles in the KCLGA are voluntary; I'm a committee member and have two responsibilities: running the Coombe Cup, an annual knockout competition, and organising the county kit. The Coombe Cup format is foursomes, and entry is open to the Association's affiliated members who have reached the age of 68. In the last three years, the number of entries have doubled, this year 88 pairs entered. It's a great barometer that showcases the fantastic abilities of our ageing population and how golf really does add years to your life.

c) FORE! WOMEN
I am the founder of FORE! WOMEN, a web-based female-friendly guide to golf specialising in helping women to find clubs, take part and make friends. It's evolved from my golfing journey, that started 17 years ago: I was unsure of which golf club to approach, there was a lack of local female group coaching sessions, and my friends weren't interested in playing.

Golf suffers from a number of negative perceptions that stops women from getting started. Not only do we guide women into golf, we work with golf courses to improve their female customer experience. Our end game is to help golf courses to increase female visitors and grow membership, currently in the UK and Ireland only 16 per cent of members are female. The UK female golf market is said to be worth £3bn.

How does the UK compare to other countries when it comes to participation and funding for women?
KPMG's golf participation report for Europe 2016 found that adult female golfers accounted for 25 per cent of all registered golfers across Europe. The UK and Ireland are seriously dragging behind the global market, market research commissioned by Syngenta sampled eight countries worldwide and found this was one per cent below Europe.

I know that in the UK the funding available is for non-profit organisations, but in my experience it's not easy to obtain funding for profit making organisations or to get people to understand the benefits of partnerships.

What barriers do you commonly encounter when it comes to encouraging the participation of women in golf?
Sometimes the barrier for women is just getting started. Some women can put up their own barriers and convince themselves that they don't have hand-eye coordination; if this were true you'd be struggling to do basic things like eating and drinking. It doesn't take long to gain confidence in hitting a golf ball. We make it as easy as possible by placing it on a tee until you're ready to move on.

What are the benefits for women who get involved in the game?


In 2016, the World Golf Foundation launched a Golf and Health project that highlights through academic research how the game can benefit people's lives. It concluded that: "Golf has been shown to provide moderate intensity aerobic physical activity and therefore could be expected to have the same beneficial effects on longevity, physical health, mental health and wellness associated with physical activity." And it suggests: "To maximise health benefits, golfers should walk the course rather than riding a golf cart."

"To maximise health benefits, golfers should walk the course rather than riding a golf cart

Three key points to remember is that when playing 18 holes of golf, on average, you'll walk 10,000 steps, burn 1,200 calories, which all helps you to increase your life expectancy, equivalent to five years.

A couple of years ago, I did my own test using The British Hearth Foundation's exercise calorie calculator and found that in a round of golf I burnt 1,585 calories.

Have you experienced any barriers/difficulties yourself in the game?
One of the barriers that I experienced was partly my own personal belief. When I decided to take the next step in my golfing journey and throw myself into golf, it coincided with my job relocation. As there is strong social side to golf I knew that if I joined a golf club it would help me to quickly meet new people in the area.

A piece of good advice that was given to me was to find a newer club. So, I set off to one of the newer golf courses in the area. This wasn't as straightforward as it sounds, my perceptions of golf had made me extremely anxious.

I wanted to visit the club in person to make my enquiry. Thoughts were running wild in my mind: where would I park, what would I experience when driving into the car park, would a member approach and start questioning me, would the club manager/ secretary be friendly, would I be welcome. Ironically, the answers to these experiences were what I was seeking in visiting the club in the first place.

And, there's more challenges to get through once you've arrived at the club to contend with when you're new to the game: was it a club that didn't require a nomination process or an interview, one that had protected times for female weekend players, that took new members without requiring a handicap, and, I was a beginner, would there be someone to start playing with.

Even before I paid my membership I wanted to experience the course too: would I enjoy playing it, did it have a good reputation, would I easily be able to get a game every week, how easy was it to join the club's competitions and gain a handicap, would someone be able to play the course with me.

There were two reasons why I got through those barriers, when I finally arrived at the club, I spoke to three guys who'd finished their game. They introduced me to the club secretary and invited me to play the following week with them.

I plucked up the courage and turned up for the tee-time. I could have quite easily not shown or backed out from visiting the club in the first place. But I knew that if I had then I wouldn't be playing golf today. Now, I couldn't imagine a world without golf in it.

What can clubs do to help increase the participation of women at their clubs?
Golf clubs need to improve their female customer experience, reach out to their local community and make it easily known that they are welcoming to women. Sometimes just looking on a golf club's website can be off putting, it gives the wrong visual impression and makes women feel that they're a second thought. It's very important for golf courses to give a positive impression online because this is the first place people look at when searching for information, and there already plenty of negative perceptions that they are battling against. If these improvements are made then growth will be easier to achieve.

If there are women out there with an interest in golf but don't know where to start, what are the first steps they can take?
The first step I would say is pop along to our website, forewomen.co.uk, to register your interest. We are growing our list of golf courses that are interested in being a part of the female game.

We have partnered with fibodo, a sport and activity booking system that can be accessed via our events page. It's great because searching for women's golf sessions is location based and it will show you the activities happening locally. They have also developed an app and you can choose FORE! WOMEN to be your host, giving you access to women's golf activities wherever you are.

There are plenty of women's golf campaigns that will point you in the right direction too, such as: National Golf Month's #GirlsGetGolfing, England Golf's #ThisGirlGolfs, and there is a global event Women's Golf Day #WomensGolfDay. FORE! WOMEN is able to support and drive forward the legacy created by these campaigns.

Do you have any future schemes or programs lined up?


My vision for FORE! WOMEN is that wherever you are in the world and you see our branding you'll feel comfortable and confident in approaching the golf course. I want to make it really easy for women to be able to pick up the phone, send an email, or communicate with a golf course to get their journey started.

I'm writing two books, one that encapsulates the female engagement and participation programme that I've developed. The other guides women, who are interested in golf, through the process in giving it a go, what to expect, and how to get started.
Want to keep up to date with what Felicity is up to? Follow her on Twitter @FDunderdale
Inspired and looking to get in to golf? Check-out our range of Ladies Golf Clubs and Ladies Golf Clothing.