2017 Golf Watches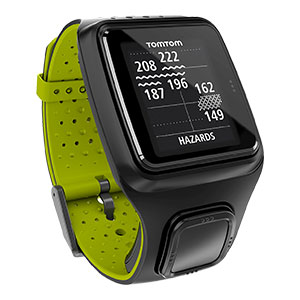 Golf watches continue to grow in popularity and now more brands than ever before and getting into the wrist GPS market. Whether a technology novice or a tech-savvy golfer, there's plenty to love in these devices, and our OnlineGolf buying guide will help you gain a better understanding of golf watches, their uses, and the best brands to choose from.
What is a golf watch?
Golf watches are a lot smaller than their handheld counterparts, lightweight in construction and wonderfully easy to use. It works in many ways just like a regular watch; just strap it around your wrist, hit the greens and start playing. However, instead of two hands rolling over a numerical circle, golf watches show all your stats, hazards and yardages.
And, when you aren't on the golf course, some golf watches can be switched from GPS to watch mode, meaning you can enjoy the benefits of a regular everyday watch until the time you return to the greens for another few rounds. Golf watches are even able to attach to belts, pockets or hats for quick access for those who aren't keen on wearing watches.
Want to get better at golf? Wear a GPS golf watch!
Golf watches are super-stylish and packed with features, helping all players improve upon their game when on the greens.
Choice is going to be the toughest part of getting a GPS golf watch, as they are all pretty much top of the range and will do practically whatever you need them to, while the choice of which one to get is down to personal preference. Some players might like to just grab a simplistic model which doesn't have all the bells and whistles, while more adventurous golfers might want the vivid face displays and enhanced green to fairway features.