Review: PUMA Golf Pom Beanie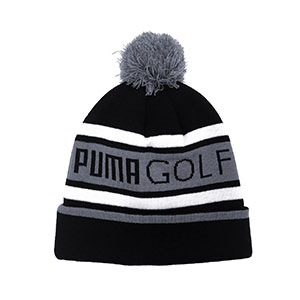 It might be warm outside right now but we all know how quickly the weather can turn sour, which is why the PUMA Golf Pom Beanie is a sure-fire must-have for all golfers as we head into the tail end of the year.
The PUMA Golf Pom Beanie will warm and comfort around the course in any weather condition. Adorned with PUMA branding and contrasting pom, this stylish beanie allows for total concentration on the game and none on worrying over bad or cold weather conditions.
This beanie is a one-size-fits-all design and is ultra-warm and comfortable. Ideal for men and women golfers alike, this is a beanie hat that works for everyone in any weather – get yours today at OnlineGolf.
We stock a huge range of PUMA Golf products on our website so be sure to check it out and never miss a deal.