Review: Nike Golf Modern 5 Pocket Shorts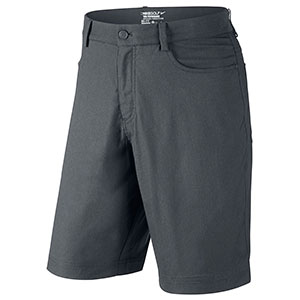 With the splendid weather shining down over many golf courses in the UK this summer, what better time than now to update your wardrobe with something more suited to blue skies and warm afternoons.
The Nike Golf Modern 5 Pocket Shorts are perfect for round on sunny afternoons. Made from Dri-Fit fabrication which wicks away perspiration to keep you feeling cool and dry from tee to hole, plus comfortable fit construction and 100% polyester linings, these shorts are fashionable as well as functional.
Of course these are called Nike Golf 5 Pocket Shots, so surely there's plenty of storage options available, right? Right! The five separate pockets each work to offer excellent safe storage of small items such as pencils, scorecards, ball markers and Sharpie pens. There's even a neat front zip from with button closure for added comfort around the greens.
Nike is renowned for its unrivalled ability to produce the best game-changing performance attires for its athletes, and these wonderful 5 Pocket Golf Shorts will give you the best possible performances on ever wear.
The Nike Golf Modern 5 Pocket Shorts are available now from OnlineGolf – get yours today and take full advantage of the beautiful weather.