Review: Nike Golf PD9 Soft Golf Balls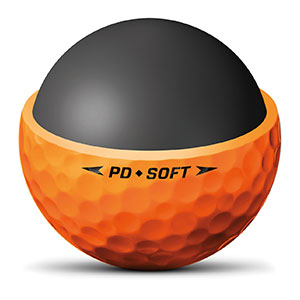 Developed to add great distances to your game, the Nike Golf PD9 Balls offer some of the best short-game control and exceptional soft feel all rolled into one.
These golf balls have a soft compression core and softened ionomer cover to generate exceptional feel. The hi-visibility orange cover has a 314 dimple dynamic construction which can provide players with a more stable flight and excellent distance.
If you're looking for a new golf ball this year, of have tired of the same old performances week in and week out, then these spectacular Nike Golf PD9 Soft Golf Balls could be the cure you've been looking for!
Get the Nike Golf PD9 Soft Golf Balls today from OnlineGolf!