2017 Summer Golf Accessories
Playing golf during the summer months can be infinitely rewarding; feeling the sun warming your back, and the smell of the greens wafting around your nose. However, you need to be prepared for golfing in the summer, and this buying guide has been written to help every player get the most from their game when the sun is shining.
Preparing for summer golf is more than just shorts and sleeveless polo shirts; there's also a range of accessories available that can really give your game a boost. Below we've put together a few of the best products available and their uses when playing in warm weather.
Sunglasses
There are so many reasons to love sunglasses. They're stylish, they keep the sun out of your eyes, and they are capable of protecting from UV rays. Golf sunglasses are ideal for any weather condition, but they really come into their own on the golf course. Offering 100% UV protection from harmful rays, golf sunglasses allow for excellent clarity of vision in all weather conditions.
The BLOC Daytona Sunglasses, Dirty Dog Sly Sunglasses, BLOC Scorpion Sunglasses, Dirty Dog Monza Sunglasses, BLOC Cruise Sunglasses, Dirty Dog Edge Sunglasses, BLOC Titan Sunglasses Box Set and Dirty Dog Axle Sunglasses, are among some of the best golf sunglasses available from OnlineGolf.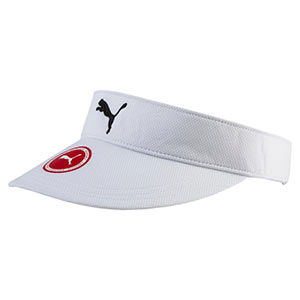 Golf Towels
Golf towels can do more for you in summer than you think. Not the most effective idea but certainly a novel one, placing a golf towel over your head when the sun is breathing down your neck will lend a measure of protection and hopefully cool you down a little, too. It's not the strongest accessory on this list, but it's cheap, and it works.